Stretch Mark Removal
If there's one cosmetic condition that frequently stands between our patients and the flawless skin they want, it's stretch marks. These annoying discolored bands form during pregnancy, puberty, and rapid weight gain. Since these lines are actually scars, they can be almost impossible to get rid of without professional treatment.
The dermatologists at Fattan Polyclinic are here to help. You'll find a range of safe, non-surgical stretch mark-fading services.
Stretch marks are a common skin complaint in men and women of all ages. Although they are not physically painful, their emotional effects can be devastating. This leaves many people looking for a solution that can get rid of these unsightly marks and give them back their confidence.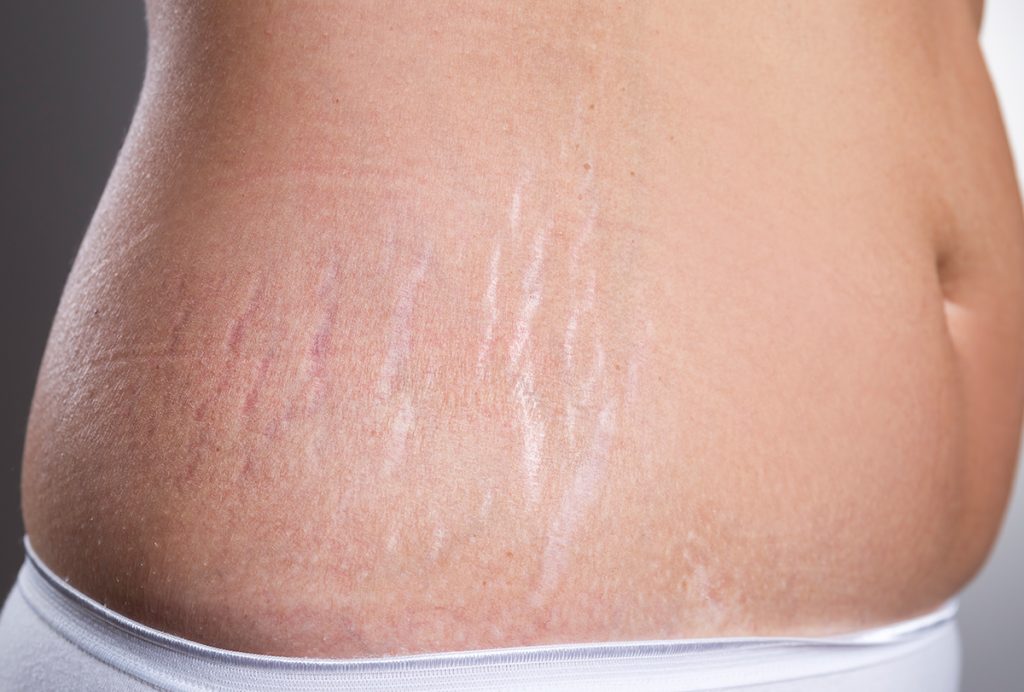 WHAT ARE STRECH MARKS?
Stretch marks (striae) are indented streaks that appear on the abdomen, breasts, hips, buttocks, or other places on the body. They're common in pregnant women, especially during the last trimester. Stretch marks aren't painful or harmful, but some people don't like the way they make their skin look.
Stretch marks don't require treatment. They often fade over time, with or without treatment. They may never disappear completely.
STRETCH MARK SYMPTOMS
Stretch marks don't all look alike. They vary depending on how long you've had them, what caused them, where they are on your body, and the type of skin you have. Common variations include:
Indented streaks or lines on the abdomen, breasts, hips, buttocks, or other places on the body

Pink, red, black, blue, or purple streaks

Bright streaks that fade to a lighter color

Streaks covering large areas of the body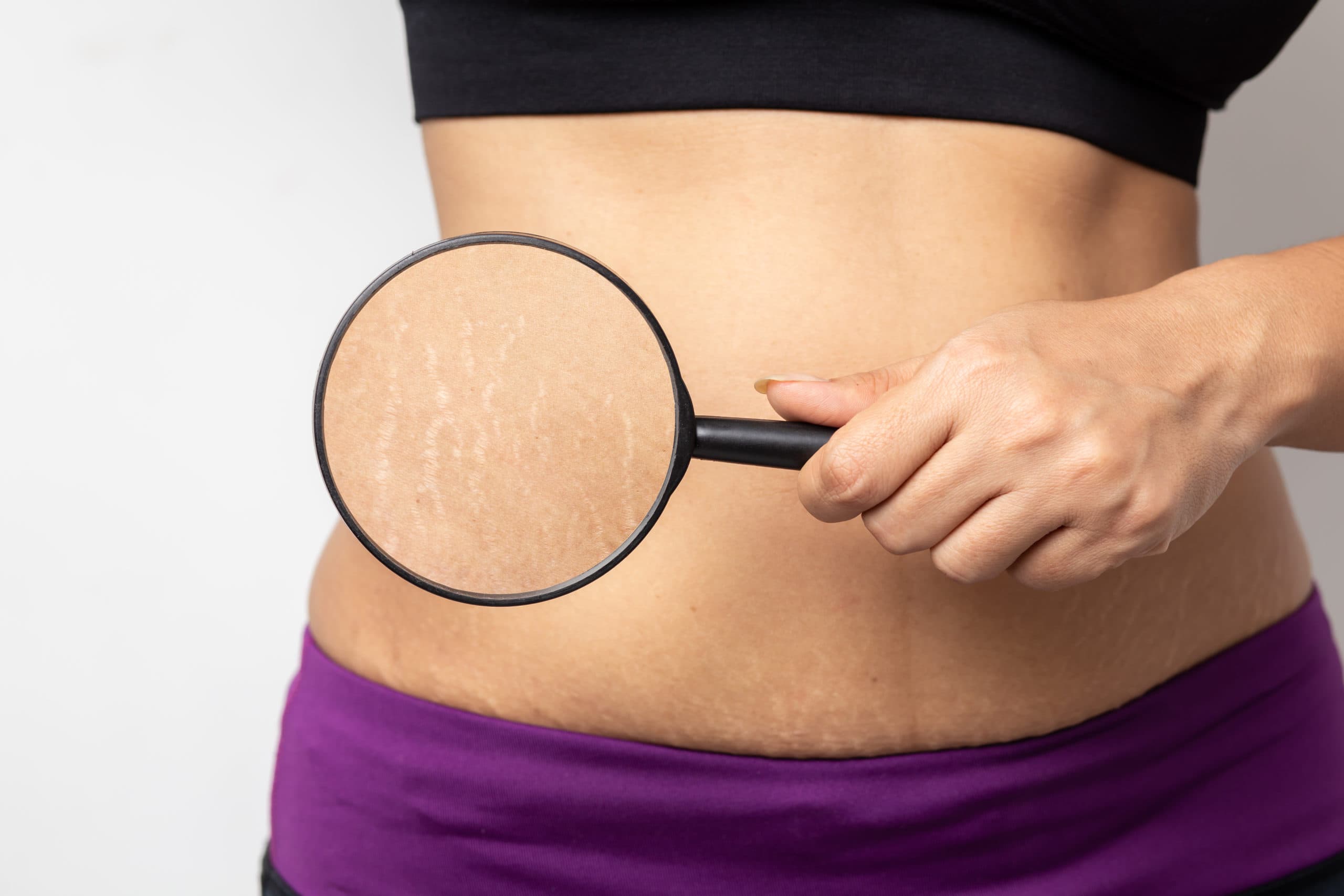 HOW DOES MY DERMATOLOGIST PERFORM STRETCH MARK REMOVAL?
Dermatologists can remove stretch marks using laser treatments. The highly-focused, intense energy of the laser enables precise targeting of tissues responsible for stretch marks, promoting the development of new collagen so stretch marks are diminished and skin looks and feels firmer, smoother and more resilient. The laser system uses state-of-the-art technology for more consistent results regardless of skin tone, texture or thickness.
HOW MANY TREATMENTS WILL I NEED?
While some initial benefits may be visible after a single treatment with the laser system, most patients achieve maximum benefits with a series of four treatments spaced about four to six weeks apart to continue collagen remodeling and to promote healthier-looking skin over time. If you are interested in treating and removing stretch marks, make an appointment with your dermatologist today!
Laser resurfacing can be done by our dermatologists. The procedure works by removing the outermost layer of the skin (where the stretch marks appear) to help restructure the overlying skin. Light beams are used to encourage new skin growth ultimately removing the stretch marks. There are two different kinds of laser procedures that can be done. An ablative laser procedure destroys the upper layer of skin. The new skin that forms will be smooth and free of any stretch marks. A non-ablative laser aims to treat the underlying area of the skin to promote collagen growth. Stretch marks appear when there is a lack of collagen. Increasing collagen growth tightens up the skin to help reduce stretch marks from appearing. Both procedures take between 30 and 90 minutes. While either of these laser procedures will provide the results you want, it will come at a cost.
RECOVERY TIME
Laser therapy is non-invasive, making recovery time minimal. However, the skin may be slightly pink or red after each treatment and the targeted stretch marks may look temporarily worse but should subside within a few weeks. Ablative lasers are most efficacious at removing stretch marks however, they come with the most adverse effects due to their aggressive nature – raw skin, mild discomfort, and scabbing before revealing new tissue are common.
RESULTS
Depending on skin condition and after-care, skin resurfacing treatments can last for years. The achievement of desired results depends on the patient's skin condition, level of stretch marks, number of sessions and whether proper aftercare instructions were adhered to. After successful completion of laser sessions, patients can expect a 20 to 60% reduction in stretch mark appearance.  While results are permanent, further maintenance treatments may be necessary in the future.
SCHEDULE YOUR STRETCH MARK REMOVAL TREATMENT
Call +971 4299 0018. At Fattan Polyclinic, we help patients from UAE achieve the smooth, even skin of their dreams.