Skin Booster treatment which consists of micro-injections of dermal filler in the deeper layers of the skin, that hydrates and repairs the skin. Unlike traditional dermal fillers, it is not injected beneath the skin to volumize the face. Instead, Skin Booster contains a light hyaluronic acid, vitamins and minerals that aim at hydrating the skin and improving skin's quality. Skin Booster treatment helps with deep-skin hydration, improves skin elasticity, tone and texture, stimulates collagen production and helps restore skin's natural luminosity. Skin Booster is the perfect treatment to nourish, deeply hydrate and repair aging skin.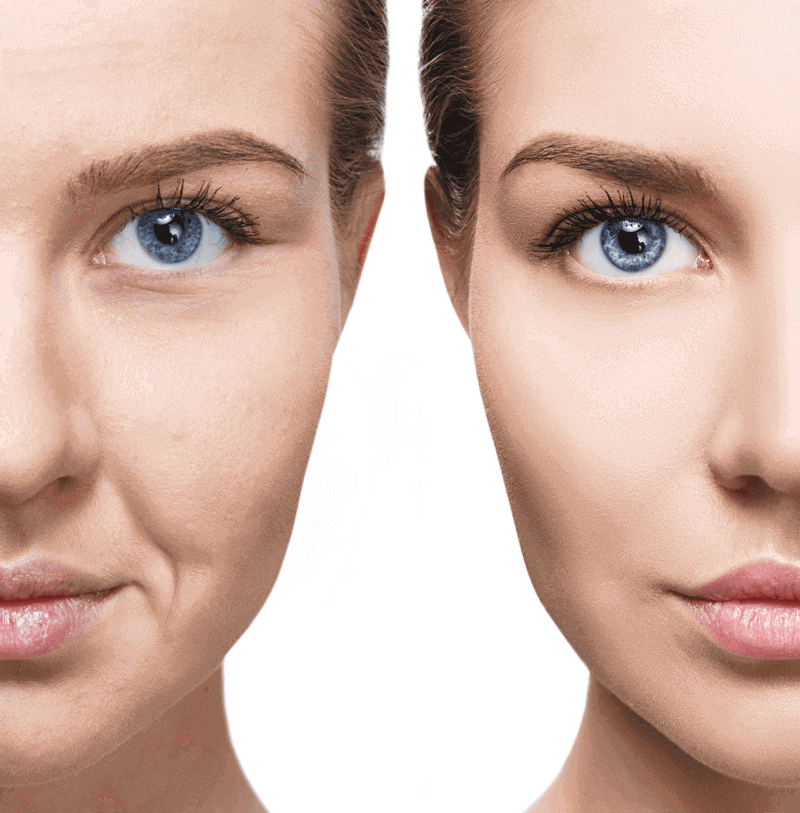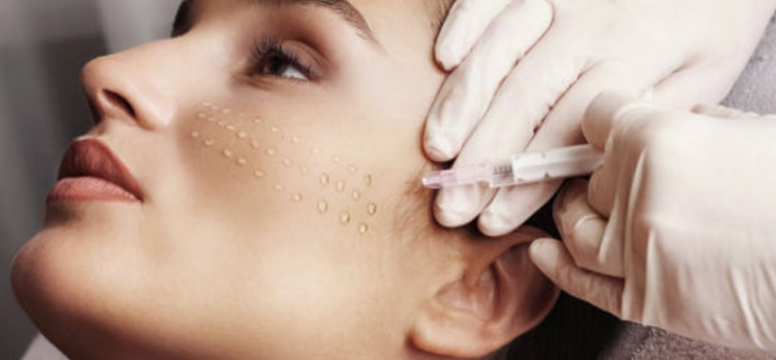 The skin booster treatment is a contemporary approach to deep-skin hydration and skin nourishment. Restylane skin boosters are used to enhance skin texture, quality, and appearance. This procedure is designed to lessen wrinkles, creases, fine lines, sunspots, and related skin issues rapidly. It will leave patients with a new sense of confidence and beautiful skin.
At this clinic, the goal is to provide patients with an array of treatment options. The skin booster treatment is a modern, top-tier treatment designed to bolster results and enhance collagen production. All procedures are pain-free, safe, and offer stable results.
The treatment uses hydrating microinjections (gel-like substance) to freshen the skin. Hyaluronic acid is the primary component in this treatment and is a biological substance found in the human body. It helps hydrate and maintain the skin year-round but can deplete as one ages. With skin boosters, a patient is able to retain their hyaluronic acid levels and produce new, healthier skin.
Over time, the body fails to produce collagen, elastin, and hyaluronic acid.  Skin boosters offer a robust solution to reinvigorate the skin in no more than three sessions (2-4 week intervals). These microinjections are ideal and help stimulate the body's fibroblasts. Once the treatment is complete, the skin will appear youthful, radiant, and tighter.
Which areas can be treated?
The skin booster treatment is perfect for a wide range of areas including the neck, face, hands, and décolletage. In most cases, the target region is a patient's face (lower half). An expert dermatologist at the clinic will assist patients in selecting specific regions of their body to target with this treatment. With a trained hand, this treatment is robust and offers vast improvements in skin texture and skin hydration near the mouth, chin, or lower cheek. It can eliminate dehydrated skin and signs of acne scarring.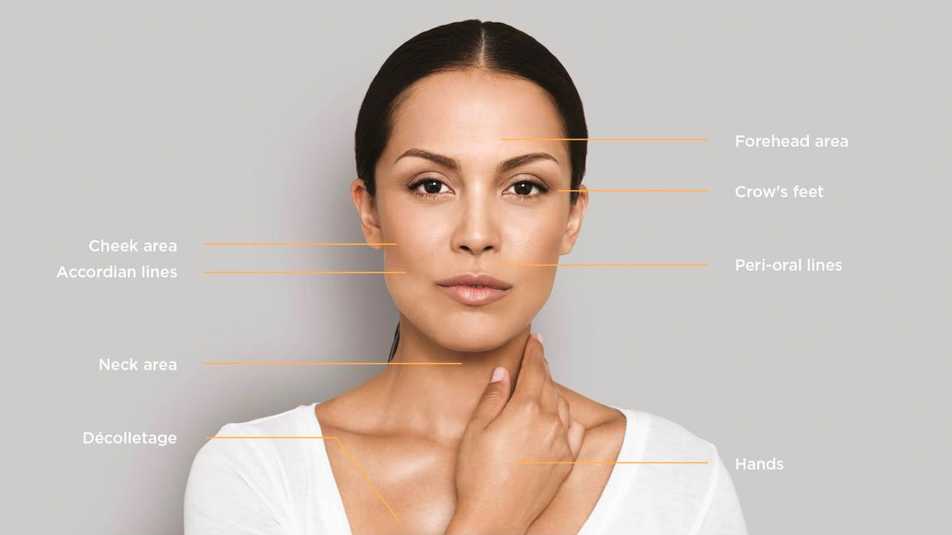 Benefits of Skin Booster Treatment
This treatment is one of the most compelling procedures a patient can choose. It offers intriguing, customized results with the assistance of an experienced specialist.
Additional benefits include:
Improved Firmness

Enhanced Elasticity (Elastin and Collagen Building)

Natural and Subtle

Fast-Acting Results

Ongoing Benefits In The Long-Term
 These advantages illustrate the value of skin boosters and their biological importance in eliminating signs of aging. Speak with a specialist and receive an in-depth examination to see how your skin is doing and whether or not it is suitable for skin booster treatments.
If approved, these treatments will offer customized results and can last for as long as six months at a time. Many patients report results lasting longer and crossing the year mark. For optimal value, patients are recommended to come in for regular semi-annual sessions.
In general, most patients with fine lines, wrinkles, acne scarring, and loose skin are ideal candidates for this treatment. It works on all skin types and is one of the most versatile treatments for men/women. It's recommended to speak with a specialist to see what's appropriate for your skin and how the treatment can be catered to your needs.
The treatment is completed with the use of a topical anesthetic cream and is applied ten minutes before the procedure commences. While the treatment is not painful, it can cause discomfort in some patients. The clinic ensures clients receive comprehensive care and it begins with the topical anesthetic.
The skin booster treatment is a magnificent solution to eradicate signs of aging and regain that youthful appearance to your skin. Call now and speak with a specialist to see what your options and are how the treatment can be personalized to suit your case. This is the first step towards beautiful skin.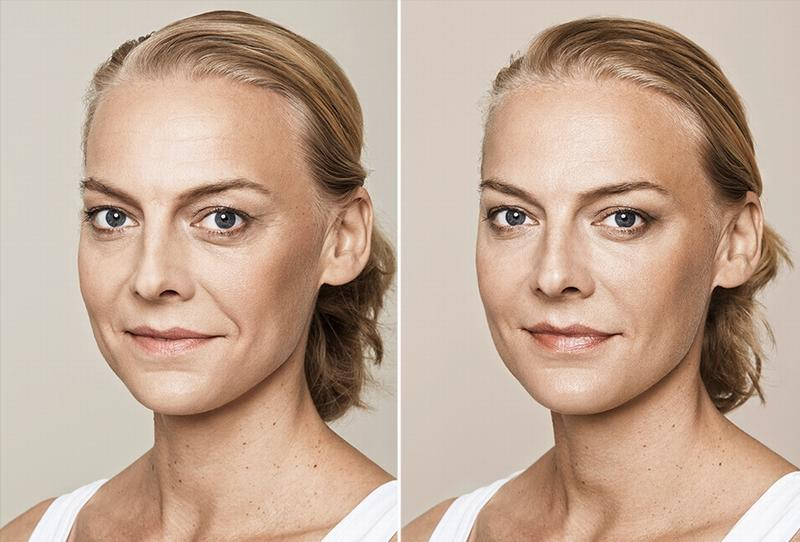 Are the results visible immediately?
Yes. You will notice an immediate improvement in the tone, texture and feel of your skin, with reduced appearance of fine lines and wrinkles, and an enhanced elasticity. Your skin will appear luminous, and this effect will improve with every session.
How long will the effect last?
The duration of the results depends on the individual's lifestyle, age and skin type. However, on the average the results last up to 1 year. 3 sessions – 1 every 3 weeks – are recommended for optimum results.
Will I be able to work / go out right after the session?
To make sure the product absorbs fully, redness and minor bruising disappears, we recommend to schedule your treatment at least 12hrs prior to an important event.