Are you unhappy with the appearance of your skin? An excessive build-up of oil, the presence of acne or an uneven complexion can quickly spoil your day. This is why a deep pore cleansing facial/ extraction in Dubai is the must-have treatment for those living with issues with their skin. Performed by our board-certified specialists, our treatments leave your skin looking healthy and feeling refreshed.
Nobody wants to wake up with dull and tired skin. But a fast-paced lifestyle, chemical exposure, makeup, and pollution can clog your pores and make your skin look lifeless.
For healthy and glowing skin, you need to take care of your body. If you think that a 'detox' is only meant for your body, think again. Detoxing your skin is essential for your skin's recovery process.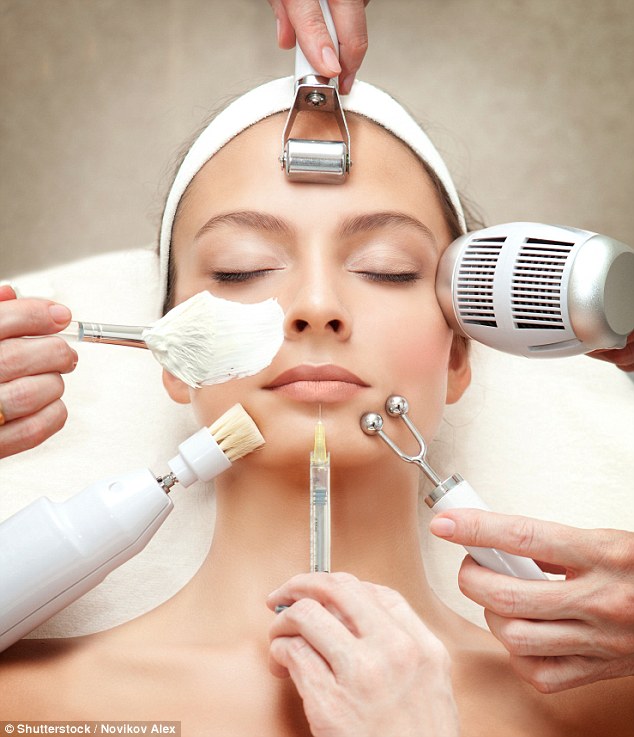 WHAT TO EXPECT DURING YOUR CONSULTATION?
Before we begin any kind of skincare treatment here in our Dubai clinic, it is important that we understand your individual skin concerns. Therefore, we start all Deep Cleansing Facials with a thorough analysis of your complexion, identifying key areas of concern and any sensitivities. We will also ask if you have any medical conditions we should be aware of, to ensure you are safe and comfortable throughout the entire process. During your consultation the Deep Cleansing Facial treatment will be explained to you in detail, and you will be able to ask any questions you may have before we begin.
WHAT DOES SKIN DETOX MEAN?
One of the largest organs in your body is the skin. It has numerous vital functions that help protect the body against excessive water loss and infection. It also plays a significant role in regulating body temperature, sensation, insulation, and vitamin D production.
Chemicals in water, dirt, makeup, pollution, hormonal disorders and an unhealthy diet contribute to the build-up of toxic substances inside your body and skin.
Here's a simple analogy – envision yourself walking down a clear path, and suddenly you find obstacles that block your passage. You have to work harder to get past these blocks.
Similarly, when you haven't detoxed your skin, you will notice the appearance of inflammation, redness, and blemishes. A regular skincare routine that includes a skin detox can reverse and limit these changes. Additionally, it can brighten your skin and reduce the signs of skin damage caused by toxins.
Depending on your schedule, dedicate one day of the week to eliminate impurities, dead skin cells, pollutants, and toxins. Revitalize and renew your skin back to how it usually looks or better than it's ever been before.
Skin detox is what you can do to the surface of your skin to protect your skin from the outside elements more than clearing out what's on the inside. A skin detox purges your skin of congestion and dirt and anything else it can get out. Your skin clears out the impurities, restoring its pH levels and undergoing a multi-beneficial process.
For the uninitiated, one form of detoxification is zits and spots. It's normal for your skin to break out, clear up, and then break out again.
Typically, your skin cleans out one pocket of toxins and clears up. Then, it goes deeper to find another pocket to stake, therefore causing another kind of breakout. These breakouts can be severe, but a dash of patience and a pinch of discipline while following a stringent skincare regime is the perfect recipe to clear skin.
WHY DO WE NEED SKIN DETOX?
We all want clear skin. Beyond that, when you apply skincare products on clogged pores, it's not very useful – and can induce breakouts.
It isn't the product that's causing a reaction. In reality, your skin is unable to absorb the product and its nutrients. The lack of absorption causes the product to linger on the skin. Essentially, you're just causing more clogging.
Here are a few hints that indicate you need to reboot your skin:
A skin tone that's patchy or uneven

Dull, sallow skin

Oily skin

Sensitive and or dry skin

Sagging and wrinkled skin
PROCEDURE
A Deep Cleansing Facial in our Dubai clinic involves an intensely deep cleanse performed by a highly experienced skin care expert. We use a combination of skin analysis, knowledge and state of the art technology to extract impurities deep within the skin, delivering instant results.
In recent years Dubai has been crowned the world's cosmetic surgery hub. People travel from all over the world to experience quality beauty treatments that are safe and highly effective, and the Fattan Polyclinic is proud to be among the very best. If you are considering a Deep Cleansing Facial treatment in Dubai, we can promise you exceptional care and attention from the moment you contact our friendly team of skincare specialists.
WHAT ARE THE BENEFITS?
The treatment provides uncountable benefits to the patients some of them are listed below,
It rejuvenates the skin and improves the appearance of acne breakouts and wrinkles

Recovery period is not very long

Best skin revitalization treatment

Little to no downtime

Leaves the skin clean, clear and hydrated

Restores skin elasticity

It also eliminates pore-clogging sebum

Makes the skin look healthier, firmer and smooth