Wrinkle Treatment
The facial aging process causes multiple changes to the face and neck, including an increase in lines/wrinkles, darkening under the eyes, sagging of the skin, jowls, etc. There are multiple causes, including loss and migration of fat pads, stretching of ligaments, repeated muscle activity, loss of skin elasticity, bony changes, etc. Although Botulinum toxin will not solve all these problems, there are many patients in your practice who may benefit from Botulinum toxin treatment.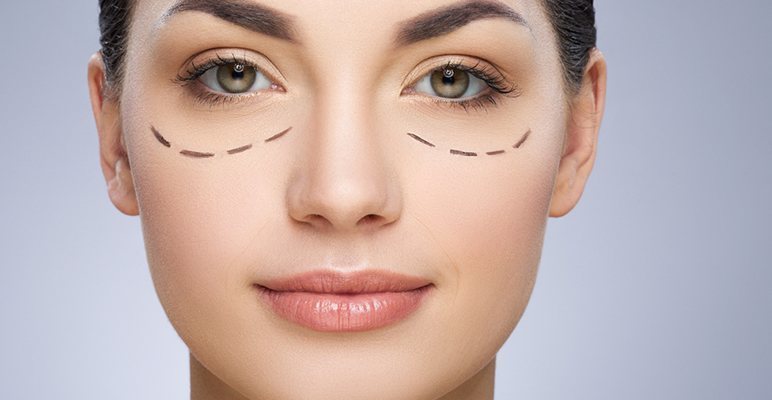 WHAT DOES AGING OF THE FACE LOOK LIKE?
thinning of the skin

loss of fat/ptosis of fat pads

stretching of ligaments

resorption of bone

loss of collagen/elastin

the repeated muscular contraction that produces lines/wrinkles

darkening of the skin below the eyes
WHAT ARE SOME OF THE SYMPTOMS OF FACIAL AGING IN THE MID-FACE, LOWER-FACE AND NECK?
Infra-orbital lines (lines below the eyes, sun damage, muscle movements – squinting and smiling)

Dark skin under the eyes (aging process, hyperactivity of the elevator muscles)

Naso-jugal groove ("tear trough", the transition between lower eyelid and cheek, skin becomes thinner and darker than slightly lower nose or cheek skin, caused by thinning/stretching of underlying ligaments, the recession of facial bone, and shrinking of facial fat)

Nasolabial folds(lines that run from the sides of the nose to the corner of the mouth)

Lip lines "Smoker Lines" (lines around the mouth, caused by repeated activation of muscles around the mid-face – talking, pursing of the lips, occurs even in non-smokers)

Marionette lines(vertical lines that run downward from the corners of the mouth, tend to show sadness or anger, caused by loosening of ligaments, depletion of fat pads, the downward pull of muscles, can be inherited)

Dimpled chin (caused by over-active mentalis muscle)

Jowl development (caused by loss of skin elasticity, downward migration of facial fat pads, and pull of platysma muscle)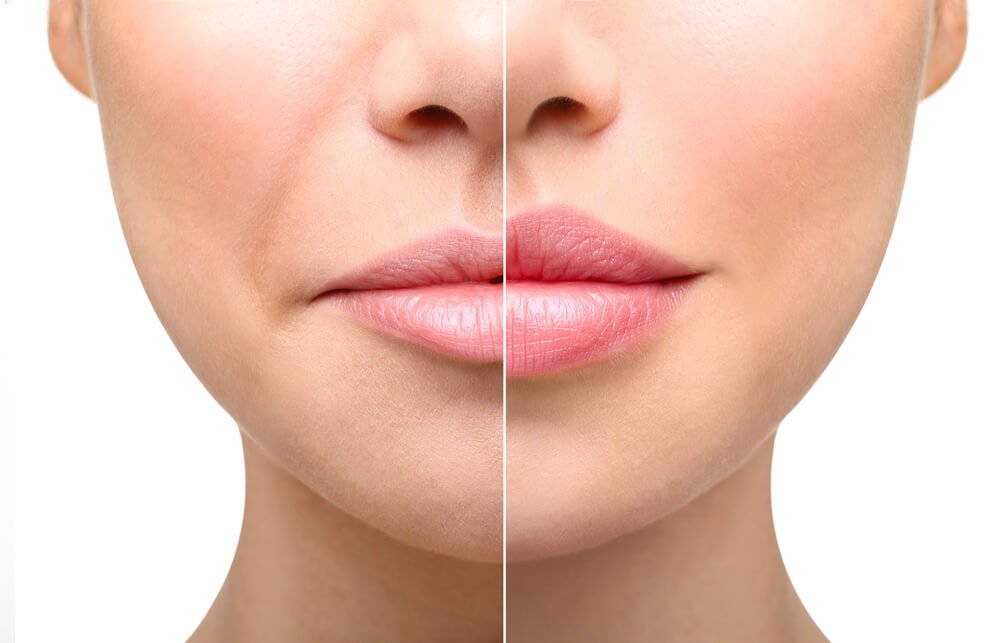 PROCEDURE
The healthcare professional will do a brief visual assessment of the area to be treated, he or she will palpate the area to be treated, manually isolate the muscles, and then do a series of two to three injections to each side of the lower face."
The procedure shouldn't take more than a few minutes and the pain level is low. "Most patients don't even really notice much discomfort at all," he says.
For those with a low pain tolerance, a numbing cream is available.
Recovery time is very minimal, as it's a quick in-and-out procedure. However, patients are advised to avoid the following activities immediately after the procedure:
touching or rubbing the injected area

lying down

exercise

leaning down

taking pain relievers or drinking alcohol
Botulinum toxin typically takes 2 to 5 days to start working, with full slimming results seen in a few weeks. This treatment wears off after 3 to 4 months, so to maintain a slimmer appearance, you'll need to continue to get injections several times per year.
WHO IS A GOOD CANDIDATE FOR BOTULINUM TOXIN ?
< 30 years :prevention of lines and wrinkles
35-50 years: treatment  of lines and wrinkles
> 50 years: greater need for other modalities (laser, dermal fillers, surgery)
MIDFACE OR CHEEKS?
Cheek volume is another popular area that clients want to target with fillers. With age, the cheeks can become hollow in appearance or look flat due to a decrease in collagen production. Fillers can sculpt and add more definition to the cheekbone area, as well as improve the nasolabial folds (also known as "smile lines"), where deep creases or nasojugal grooves develop with age. Juvderm, Restylane, Belotero Balance, Sculptra, Radiesse, and Juvderm Voluma  XC are some of the options that Body+Beauty Lab offers to tackle these problem areas.
THE BOTTOM LINE
Both fillers and Botulinum toxin come with their own risks and sets of advantages, and they're not really used for the same thing. While collagen is used to deal with wrinkles, it does so by paralyzing the muscles surrounding them. Fillers, on the other hand, do exactly what they sound like by filling in the areas they're injected into.