Skin Whitening Treatment in Dubai
Having darker skin on the knees and elbows is quite common, irrespective of gender or age. But do your dark elbows or knees bother you?
If you feel uncomfortable flaunting your short dresses because of dark knees and elbows, it is time you knew a bit more about the causes. Also learn what you can do to prevent or reduce darkening.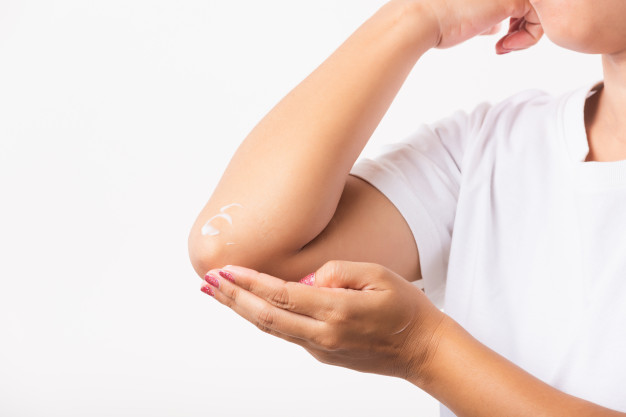 WHY IS SKIN DARKER ON THE ELBOW AND KNEES?
Dark skin on the knees and elbows is a common occurrence. It can affect individuals of all skin types, though it often occurs in people with darker skin tones. That's because darker skin is more likely to overproduce melanin.
There may be several causes of dark skin on knees, elbows, and other joints. These include:
accumulation of dead skin cells

friction

sun exposure

certain skin conditions, such as eczema

post-inflammatory hyperpigmentation
In some cases, dryness can accompany dark knees. This can accentuate hyperpigmentation.
Dark knees aren't harmful, so it's not necessary to treat them. But it may be possible to reduce their appearance with home remedies.
Skin Whitening Treatment
The dark body parts often naturally exist. The darkening of a body part can results due to some other reason as well. No matter what the reason behind the dark body parts is, we have options to brighten or whiten them. Whitening has now become a major concern for people around the world. It is especially a major concern for the people living in warm weather conditions. In warm countries, people often wear sleeveless clothes. That is why they are afraid of exposing their underarms if they are dark.
CHOOSING A TREATMENT
Underarm whitening Dubai is performed in a variety of ways. The best solution for brightening of underarms remains the laser treatment to brighten underarms. The treatment is completely safe and involves no side effects. It is performed on an outpatient basis; you take it and leave the clinic right away.
READY FOR UNDERARMS WHITENING?
If you are ready to whiten your underarms then listen, we are also ready. If you are interested in skin whitening in Dubai, you can contact us for more information. Fattan polyclinic in Dubai is the leading skin care clinic located in the heart of Dubai. We offer the best laser skin care treatments in the UAE at a reasonable cost.
ASK A DERMATOLOGIST: SIGN UP FOR A CONSULTATION TODAY!
Are you ready for laser treatment for Skin whitening in Dubai? Then go ahead; our skin care specialists are always ready to help you solve your problems. If you have any questions, do not keep them to yourself. Please call us or fill the short sign up form on this page to schedule a free online consultation with one of the best skin care experts in the UAE.