Fattan Polyclinic is a modern and well-equipped clinic in Dubai, offering a wide spectrum of facial treatment procedures for healthy skin. Hydrafacial at Fattan Clinic has been attested to be one of the best spa treatments available to treat various skin conditions such as acne, wrinkles, clogged pores, oily skin, breakouts and other signs of ageing. It provides deep cleansing that leaves your skin feeling very refreshed with no downtime or recovery time required.
The treatment takes its name from the root word hydrate-this ability to moisturize the skin separates the HydraFacial™ from all other skin resurfacing procedures.
HydraFacial treatment for skincare is a medical-grade, multi-step treatment aimed at hydrating your skin. It is a five-stage process that involves cleansing, gentle exfoliation, extraction, serum fusion, and LED masks.
Using a pen-like device, known as the HydraPeel Tip, a serum is infused into the pores of your skin to hydrate it. This specialized serum has antioxidant and anti-ageing properties.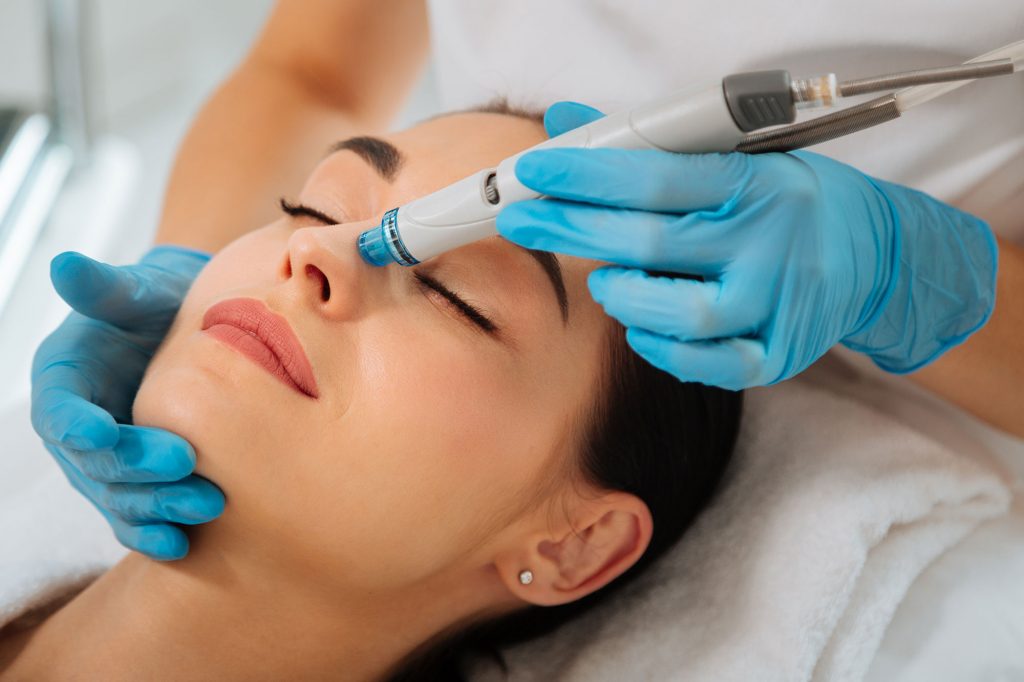 What are the benefits of HydraFacial?
The HydraFacial is said to help improve overall skin texture, tone, and appearance. This is due to the deep exfoliation that cleans your pores, removing dead skin, debris and allowing for better penetration of face serums tailored to your skin type.
HydraFacial for acne prone skin
Currently, there are no clinical studies highlighting the benefits of the HydraFacial for acne. However, microdermabrasion techniques and deep cleansing have long been considered effective for treating both acne and acne scars. This is likely due to the deep exfoliation that helps remove pore-clogging skin cells.
HydraFacial for blackheads and dark spots
Dead skin cells also contribute to blackheads. This non-inflammatory type of skin problem may benefit from the same exfoliating and extracting methods used in the HydraFacial, but more clinical studies need to be done to confirm these benefits directly.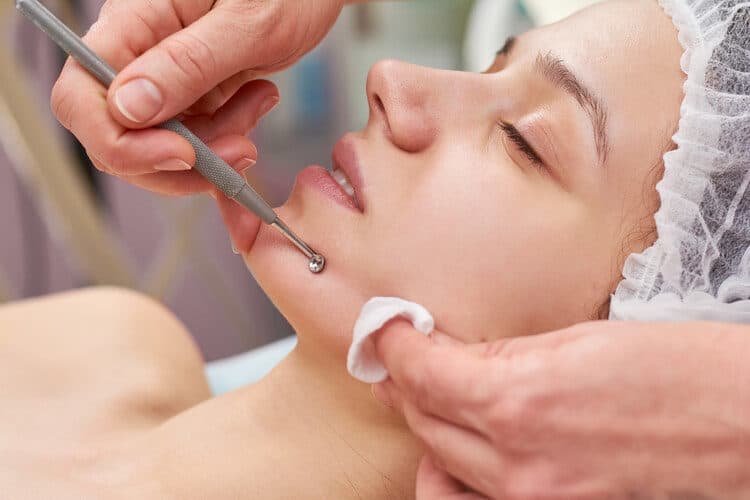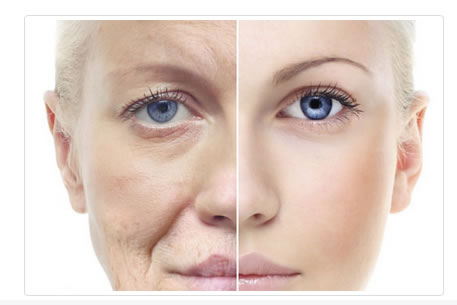 It can be difficult to find cosmetic treatments safe enough for this sensitive skin condition. While more research is needed to prove the safety and effectiveness of the HydraFacial for rosacea, a 2006 study revealed that similar invigorating treatment techniques may benefit papulopustular rosacea.
HydraFacial for anti-ageing concerns
A small 2008 study of 20 women found that those who received HydraFacial treatments had greater decreases in signs of skin ageing compared with those who used serums alone. The effects included decreased pore size, less hyperpigmentation, and decreased fine lines.
How does HydraFacial differ from Microdermabrasion or traditional chemical face peel?
A small 2008 study of 20 women found that those who received HydraFacial treatments had greater decreases in signs of skin ageing compared with those who used serums alone. The effects included decreased pore size, less hyperpigmentation, and decreased fine lines.
HYDRAFACIAL PROCEDURE
As we stated earlier, the HydraFacial skin treatment involves five steps at a certified skincare aesthetic clinic, especially since it deals with the skin and skin tone of your face, which is extremely delicate and sensitive.
Cleansing
Cleansing, or more specifically, vortex cleansing, involves the removal of excess sebum (oil secretion, dirt, and other impurities).
In this step, a nutrient-rich serum is infused into your skin with the help of the patented HydraPeel Tip. The nourishing ingredients in this hydraFacial super serum have hydrating properties that soften the toxic compounds and impurities in your skin. This is done because most of the dirt compounds are extremely difficult to remove from dry skin, and a normal wash doesn't penetrate your facial skin deep enough to extract them.
Hydrating them ensures that they are successfully extracted in the third stage of HydraFacial treatment. For this reason, the HydraPeel tip is often compared to a wet vacuum cleaner.
The second stage involves exfoliating or resurfacing your skin. The HydraPeel Tip is employed in this stage as well. The medical personnel uses the multiple edges of HydraPeel Tip and exfoliates your skin.
Usually, skin exfoliation can cause irritation or burning sensations for people with sensitive skin. But this instrument ensures that the entire process is a painless one, even for the most sensitive ones out there. At the end of this stage, the enlarged pores start aligning, thereby giving the appearance of smooth, supple skin.
Extraction
The third stage of extracting the impurities from the skin is the culmination of the first two stages. Here, a liquid mix of glycolic and salicylic acids is applied to the skin for the extraction process.
Usually, removing blackheads and whiteheads is a time-consuming process. Not to mention, the pain involved in such processes is excruciating. However, with HydraFacial skincare treatment, you will not only be able to avoid experiencing any pain, but it will also save a lot of time.
Besides, it should be noted that this liquid also helps in giving a glow to your face.
Fusion
In the fourth stage, a fusion of anti-ageing and antioxidant serum is infused into your skin to resolve the fine lines and wrinkles that make your skin sag. A special spiral tip instrument is used to administer the serum into the dermal (corium) layer of your skin.
These fine lines start appearing when you hit your forties. Although, in this age of pollution and an unhealthy lifestyle, a lot of people start developing these wrinkles in their thirties. For them, this anti sun damage treatment is an absolute must.
Apart from taking care of your wrinkles and fine lines, this stage also gets rid of all the undesirable skin pigmentations.
LED Masks
The final stage of Hydration skin treatment uses an LED light mask to stimulate the skin cells so that they produce more and more elastin fibres and collagen.
Collagen is the primary structural protein element of your skin and connective tissue. They help in making your skin look youthful by giving the elasticity it requires.
The LED light masks also help in killing the acne-causing bacteria along with other infectious entities. People with oily skin are more prone to develop acne because oily skin is the perfect place for facilitating infections. So, this treatment is highly recommended for individuals with oily skin.
Final Takeaway
HydraFacial skin treatment is one of the finest scientific skin care treatments available. Whether it's reducing wrinkles and fine lines or removing whiteheads and blackheads, whether it is improving the tone and texture of your skin or increasing its elasticity, this skin health treatment takes care of everything.
For getting the maximum benefits and the best result, it is advised to undergo this treatment every 4-6 weeks.
At the end of the day, who doesn't want smooth, supple, bright skin that makes you look younger than your age. It doesn't matter if you are 35 or 55, if you want smoother, brighter skin that can cut down your age, this treatment is one of the most convenient ways of achieving that. However, it should not mean that young people in their 20s can't go for a HydraFacial session. We all know that anyone can have blackheads, pimples, or acne. These skin problems can affect everyone. So, this treatment is for everyone.