Brow Lift
Quite often, when patients have heavy eyelid skin, the eyebrows contribute to this. One way to check is to place your finger against your eyebrow. In females, the eyebrow should be above the bony eye socket or orbital bone. In males, the eyebrow can be just at the orbital bone, but not below it. If your brow is below this position, then you might benefit from a brow lift.
The brow lift procedure is basically focused on rejuvenating the forehead by raising the position of the eyebrows. A brow lift will not only improve the look of your forehead but will also improve the appearance of your eyes by erasing the wrinkles around your eyes. If you think that your face looks old, then having a brow lift will not only provide you with the younger look but will also increase your confidence level.
Fattan Polyclinic possesses a team of the best cosmetic surgeons in the world who are committed to providing you with the best anti-aging skincare. So, if you are thinking of getting a brow lift but are worried about the complications involved in the procedure then Fattan Polyclinic is the best place for you. One of our best cosmetic surgeons will sit with you in order to guide you through the entire procedure.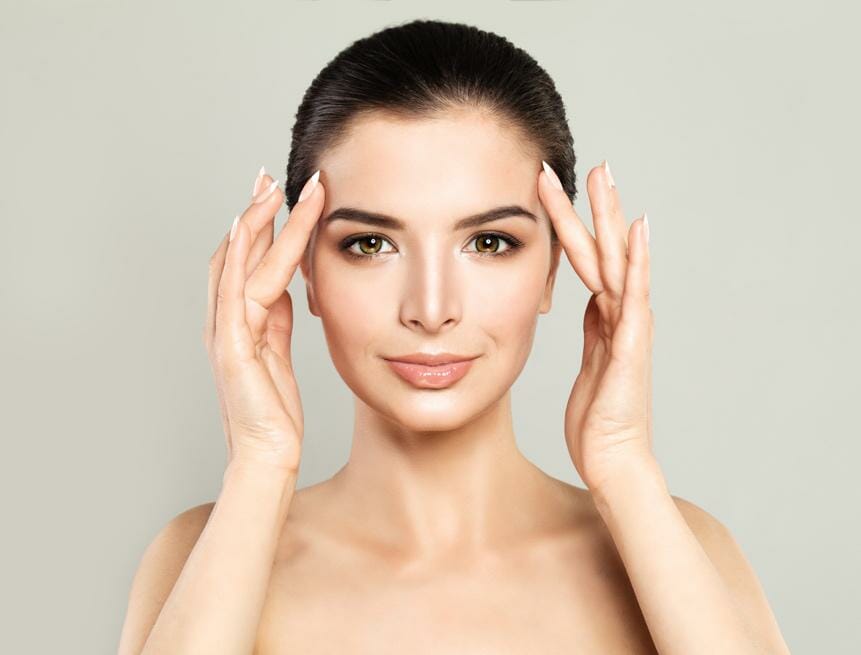 WHAT IS THE BROW LIFT PROCEDURE?
A brow lift or forehead lift reverses the effects of gravity and tightens the soft tissues of the forehead to restore a more youthful contour to your forehead skin, upper eyelids, and eyebrows. There are various brow-lift methods, which involve different length incisions in different locations. A youthful brow at rest is positioned above the orbital rim, with a gradual arch laterally, and the lateral end or 'tail' of the brow located higher than the medial end. At one age, it is common for the brow to assume a flat or horizontal position. If a sagging brow inhibits your facial expression, an eyebrow lift is a time-tested method for rejuvenating the upper third of your face. Every year, thousands of people undergo successful brow-lift surgery and are pleased with the results.
THINGS TO KEEP IN MIND BEFORE GOING FOR A BROW LIFT
If you feel your brows have descended from their position, then it might be caused by the loss of skin elasticity due to aging. In such an instance, a brow lift is considered to be the best skin tightening treatment for your forehead and eyes. Before you make a booking for the brow lift procedure, there are certain things that you must keep in mind.
When you make the booking for the brow lift procedure, your surgeon will ask certain questions in order to get your medical history. While getting the medical history, the cosmetic surgeon will ask about the different medicines that you might be consuming at that time and he will further check whether you are allergic to any sort of medicine. After gathering the history, the surgeon will then perform the physical exam on you. He/she will take measurements of different areas of your face and head and might also capture the images. After going through all the necessary measures, the surgeon will ask you about your expectations regarding the brow lift and then will inform you about the possible side effects of the procedure.
TYPES OF BROW LIFT
At Fattan Polyclinic, we offer three different types of brow lift procedures i.e. hairline brow lift, endoscopic brow lift, and coronal brow lift. If you have a receding hairline then you need to opt for the hairline brow lift. During this type of brow lift, your surgeon will make an incision at the top of your forehead, right before your hairline. In order to prevent your hairline from receding, the surgeon will remove some skin from the top of your forehead. During the endoscopic brow lift, the surgeon will make a number of incisions behind the hairline. He will then insert the endoscopes, so he could check the situation of your muscles and tissues. Later on, he will arrange your forehead by lifting the forehead tissues and pulling them back. During the coronal brow lift, your surgeon will adjust the forehead by removing the overlapping scalp.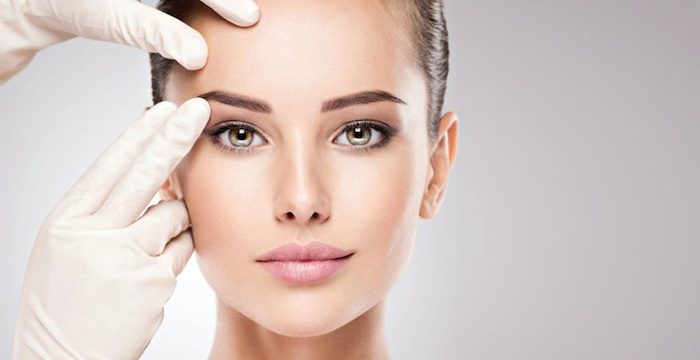 PROCEDURE
After you are anesthetized or sedated, your surgeon will determine the area which need to be excised and where the best incision placements would be for your particular needs. You will have this skin dissected and your surgeon will move and suture your muscle or skin, depending. Or he may excise or clip your corrugator muscle to prohibit or hinder you from frowning in the future. After the internal work has been done your incisions will be sutured and a pressure dressing will be applied.
WHAT TO EXPECT AFTER THE PROCEDURE?
After the procedure, you will experience swelling on your forehead. Your cosmetic surgeon will apply bandages so that the swelling could be reduced. You will have to take special care of your incisions during the first one to two weeks. After the procedure, you will require pain management medications and the doctor will ask you to keep your head elevated. You must refrain from making unnecessary movements or applying pressure of any sort to the incisions. You might also experience itching and feel your face going numb after the procedure however, these issues might resolve with the passage of time.
WHAT TO EXPECT AFTER SURGERY
Patients may experience some numbness and temporary discomfort around the incision, with a certain amount of swelling and bruising in the 10 day period following surgery, which can be controlled with prescription medication.
Most of the visible signs of surgery should fade completely within about three weeks. Minor swelling and bruising can be concealed with special camouflage makeup. Sutures are normally removed 7 to 10 days after surgery. Most patients can resume normal activities in two weeks, but still may be advised to avoid strenuous activities for longer periods.
RESUMPTION OF PHYSICAL ACTIVITY
Although you should be up and about in a day or two, plan on taking it easy for at least the first week after surgery. You should be able to shower and shampoo your hair within two days, or as soon as the bandage is removed.
Most patients are back to work or school in a week to 10 days. Vigorous physical activity should be limited for several weeks, including jogging, bending, heavy housework, sex, or any activity that increases your blood pressure. Prolonged exposure to heat or sun should be limited for several months.