Nefertiti Neck Lift 
Since the beginning of time, a beautiful neck and well-defined jaw are highly sought after features that signify youth, health, femininity, and beauty. In the 14th Century BC, Queen Nefertiti was known for her striking beauty and sculpted necklines. Today, women are frequently requesting a refined jawline similar to Angelina Jolie or Jennifer Lopez. With the modern advancements in cosmetic surgery and laser technology, there are many ways to achieve a more sculpted jawline and smooth feminine neck without going under the knife.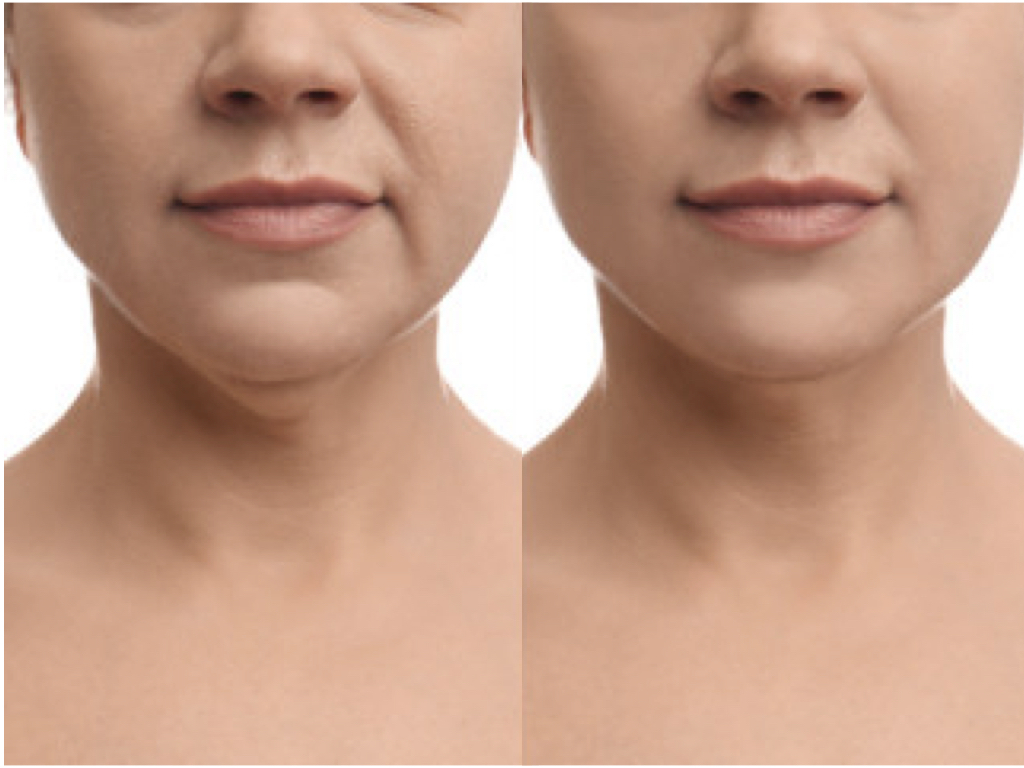 WHAT IS NEFERTITI NECK LIFT?
A Nefertiti lift is a cosmetic procedure performed with botulinum toxin injections in the lower part of your face, jaw, and neck.
The procedure's name refers to the ancient Egyptian Queen Nefertiti, known for her elongated, thin neck. The Nefertiti lift targets the plasma bond of muscles that run vertically from the bottom of the face to your collarbone.
A doctor will inject botulinum toxin into specific parts of this muscle to:
lessen lines around the bottom part of the face

smooth dimpled skin on the chin

erase or reduce folds or sagging of the lower part of the face

even out the symmetry of the lower face, jaw, and neck

remove lines on the neck

create a more pronounced definition of the jaw
A Nefertiti lift is a temporary way to restore a youthful look without surgery.
It's important to know that the use of botulinum toxin in the platysma is considered off-label. This means it hasn't been reviewed or approved by the Food and Drug Administration (FDA) for use in specifically treating the lower face, jaw, and neck.
IS NEFERTITI NECK LIFT EFFECTIVE?
Several studies in the last decade have found the procedure to have positive results.
One study examined several prior articles on the Nefertiti lift and found that it's a highly effective treatment. One of the articles the study detailed found that 88.4 percent of participants observed an improvement in the appearance of their necks after the procedure.
Nefertiti lift was an effective, minimally invasive alternative for those wanting to push back or eliminate more invasive cosmetic surgery.
Keep in mind that this procedure doesn't fix signs of aging permanently. The results of a Nefertiti lift only last a few months to half a year.
WHO'S A GOOD CANDIDATE FOR NEFERTITI NECK LIFT?
The Nefertiti lift is an outpatient procedure that requires a doctor to inject a substance into your face, neck, and jaw.
It doesn't require surgery, so many people can undergo the procedure with minimal risk. Those unhappy with signs of aging may be the ideal candidates for the procedure.
Several groups of people may not be good candidates for the Nefertiti lift. These include those:
who are pregnant or breastfeeding

diagnosed with or who have a family history of certain health conditions like myasthenia gravis or Eaton-Lambert syndrome

with an infection

taking any medications or drugs that aren't compatible with botulinum toxin

with certain psychological conditions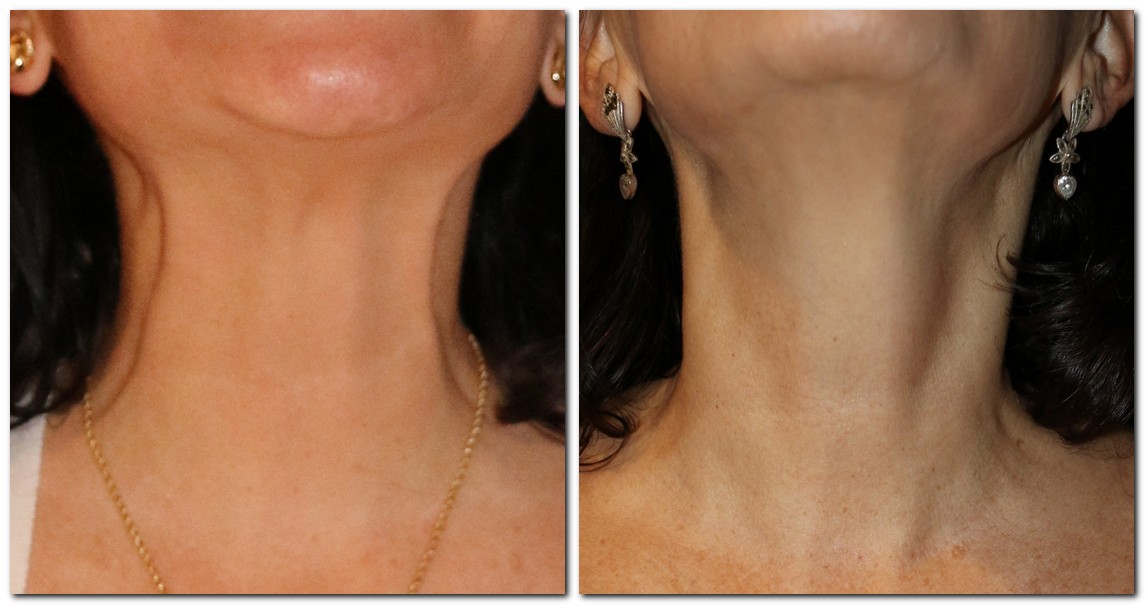 WHAT'S THE PROCEDURE LIKE?
A Nefertiti lift involves:
a consultation with a doctor to discuss your treatment goals

an examination from your doctor to evaluate your physical health, your family history, and the requirements of the procedure

an outpatient session of 15 minutes or more where a doctor will use a small needle to inject botulinum toxin into the muscle band along your lower face, jaw, and neck about a half inch apart
PROCEDURE
Injectable fillers work extremely well for enhancing the jaw line. By adding volume, we can build upon the existing bone structure and create a stronger, more defined line. The first step is to come in for a consultation. At this time, we would evaluate the patient's bone structure and cosmetic goals. If they are indeed a candidate for this treatment, we would then discuss the different injectable fillers that can be used. The most popular fillers for this type of enhancement are Voluma, Radiesse or Artefill. Voluma is a hyaluronic acid product that can last for up to 2 years. This is oftentimes a favorite among patients due to the longevity and fact that it can be removed with an enzyme if results are unsatisfactory. Radiesse is another temporary option, lasting up to a year in most patients. An added benefit of Radiesse is that it stimulates the body's own collagen over time. Artefill is a permanent filler that is injected over a series of 3-5 sessions and results in long term correction, also stimulating the body's own collagen production. After the product is chosen, topical numbing cream is applied to the area. The injections are placed along the jaw bone in the areas where enhancement is desired. Side effects may include mild bruising and swelling for a few days. We suggest avoiding fish oils, NASAIDS or anything that has a blood thinning effect on the body for at least one week prior to injections. It is also helpful to take arnica and/or bromelain tablets for a few days prior to treatment as well as a few days following (or as directed).
After the filler is injected into the desired areas, we can further improve overall appearance, sculpting the jaw and neckline with collagen. Sometimes referred to as the Nefertiti neck lift (as mentioned above), this procedure is done by injecting collagen around the jawline and down the neck into the Platysma muscle, which is responsible for the downward pull along the jaw. By relaxing this muscle, the muscles on the upper face become stronger and naturally lift the face upwards. The end result is a youthful, tighter, more contoured appearance. This treatment takes only a few minutes and has no downtime. As with any collagen injections, results may vary and are visible in 3-7 days, lasting for approx 4 months.