What is Profhilo?
Profilo is an innovative hyaluronic acid "subcutaneous" moisturizing treatment made with the patented technology.
This results in a unique injectable hyaluronic acid gel with a long-lasting stimulating effect on skin cells. When injected into the skin, Profilo stimulates skin cell receptors to counteract skin sagging, improving and restoring skin firmness.
His one of the most concentrated hyaluronic acid on the market, Profhilo not only strengthens and hydrates skin, but also rebuilds aging and sagging tissue.
The most common treatment areas include the face and neck, but it can also be used on the cleavage, hands, arms, knees, and abdomen to effectively treat loose skin. This treatment is suitable for both men and women and offers skin benefits to patients of all ages.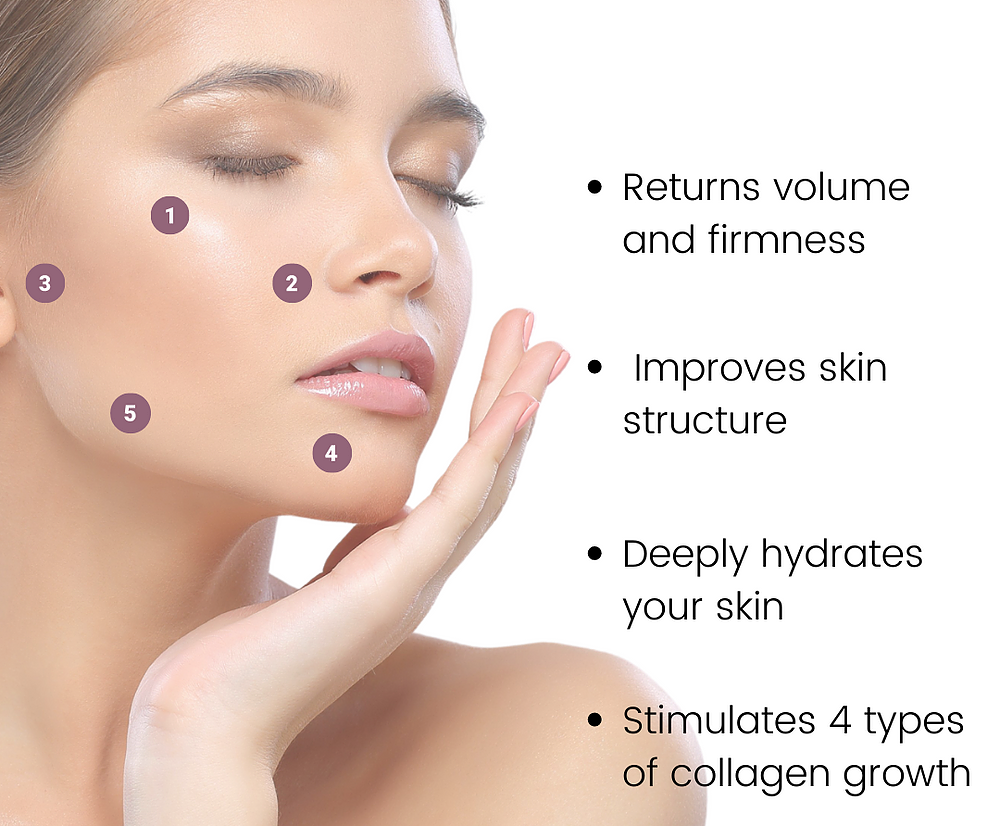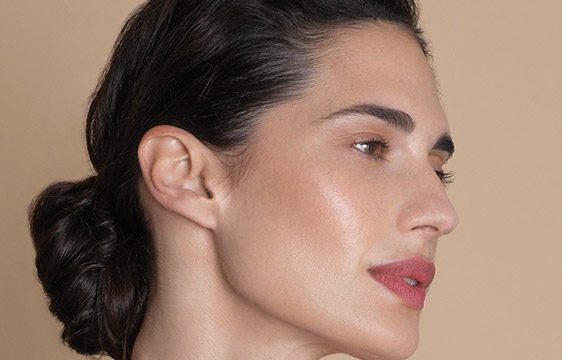 As we age, our skin loses elastin and collagen, the proteins that keep skin firm. As the skin loses its structure, wrinkles and fine lines begin to appear. What's special about the Profilo is that it solves the problem at the root. Stimulates the production of collagen and elastin, increasing skin elasticity. 
Profhilo slowly releases hyaluronic acid to improve skin elasticity, treat wrinkles, strengthen tissue quality and stimulate elastin and collagen production. In this way, it improves hydration, skin tone and reduces fine lines. This process is also known as bio remodeling – Profhilo allows the body to regenerate cells, affecting their appearance. 
Gives a glossy finish. As hyaluronic acid is released, Profhilo draws and retains water from the body. After treatment, collagen and elastin are produced, actually providing a secondary skin tightening effect. to reverse. Fine lines, wrinkles and dull skin are greatly improved.
Profhilo is injected into the pores and skin the use of a completely exceptional needle. Numbing cream may be used to make the manner extra comfortable. It typically takes approximately 30 minutes.
Profhilo does now no longer have an effect on facial features and the blessings are typically visible over the subsequent few days. Downtime is minimal, it's far feasible to get redness, swelling, bruising and tenderness rapidly after remedy.
Reactions like those are typically slight and could remedy inside 2 days – 2 weeks. It is suggested to have 2 remedies four weeks apart, after which a comply with up remedy each 6-nine months.
Am I suitable for this treatment?
Yes, you cannot treat areas with infections or skin conditions unless you are pregnant or breastfeeding.
Duration of impact relies upon on numerous factors, inclusive of pores and skin type, and skin condition, age and lifestyle. On common after the whole direction of two preliminary treatments, you will assume it to ultimate for six months.
A local anesthetic cream can be used to ease discomfort. treatment may cause mild pain but is generally well tolerated.
Profhilo has an notable protection report seeing that it`s release in 2015. Product associated reactions are uncommon. However, there's usually a opportunity of redness, swelling, bruising and tenderness over the site. There are different uncommon headaches which you practitioner will talk previous to remedy consisting of contamination and vascular occlusion.
PROCEDURE
The treatment is injected with fine needles just under the skin at five specific points on each side of the face.The procedure is almost painless, so there is usually no need to apply pain relievers like other treatments. There is none. The entire process takes about 10 minutes. When used on the face, you need her 5 injection points on each side for best results. Alcohol, aspirin, and anti-inflammatory drugs may increase the risk of bruising and should be avoided for his 24 hours prior to treatment.
Depending on patient needs and treatment goals, Profhilo can be used in combination with dermal fillers to ensure a radiant, healthy complexion and enhance filler effectiveness. Profhilo hydrates skin and reduces wrinkles and fine lines. The perfect solution for smoothing skin texture and achieving radiant skin.
On the other hand, if patients want to restore lost volume in their skin and regain a balanced profile, dermal fillers are a good option. However, combining Dermal fillers with Profhilo results in surprising results. Profhilo is a fast and effective treatment whose benefits will revolutionize cosmetic and aesthetic procedures.