Cheek Lift
The midface area is a very specific area that comprises the cheek area below the eyelids and the area adjacent to the nose and nose-to-mouth lines. It is not a 'middle' or 'medium' facelift and in fact is not very frequently performed compared to the classical facelift which addresses the jowls, jawline, and neck area.
As you age, the effects of gravity, repeated muscle contraction and lifestyle cause the skin, fat, and muscle in this region to move downwards. When this occurs, the cheeks begin to look saggy or flat, the lower eyelids can become puffy or hollow, and circles begin to appear under the eyes. Furthermore, the lines between the nose and the corner of the mouth deepen. If you would like to know more about the cheek lift procedure, call our Fattan Polyclinic and we can arrange a consultation for you.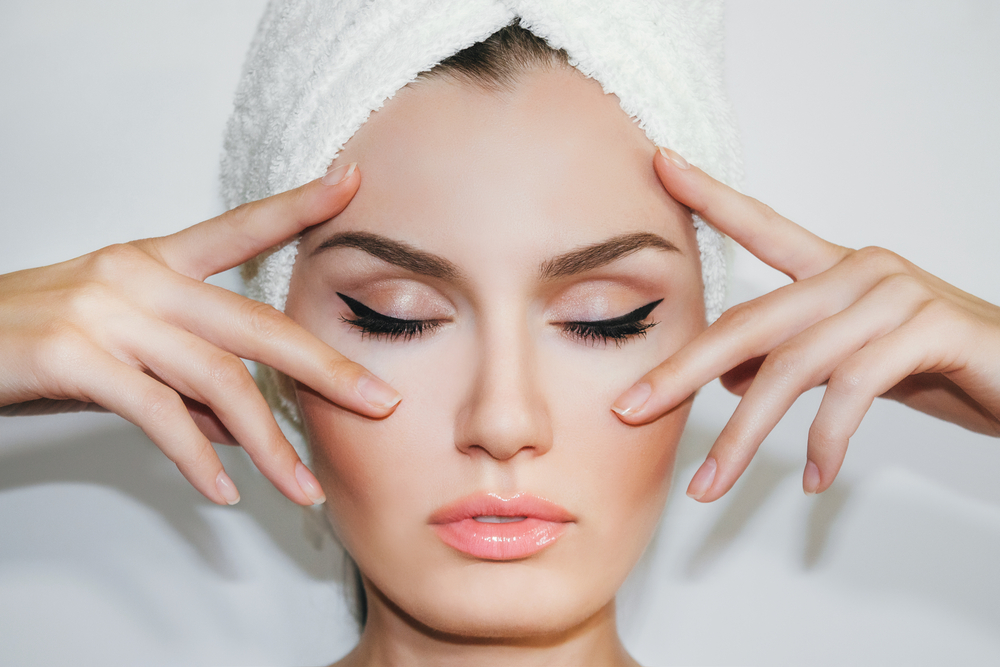 WHAT IS A CHEEK LIFT?
A cheek lift, also known as a midface lift, is a surgical procedure that lifts the skin, muscles, and fat pads of the cheeks. The procedure reduces the appearance of nasolabial folds (aka smile lines), wrinkles, and sagging. Your skin gradually loses elasticity during the natural aging process, and the underlying muscles and fat begin a downward slide. A cheek lift can reverse these changes. It's a less invasive procedure than a traditional facelift, and the results are longer-lasting than with injectable fillers, like Sculptra. 
Just keep in mind that cheek lifts don't address jowling. If this is one of your primary concerns, a lower facelift or full facelift will deliver better results.
WHAT CAN A CHEEK LIFT ACHIEVE?
Using minimally invasive cheek and midface lift techniques with limited incisions, the droopy cheek tissue can be lifted up over the cheekbone restoring the more prominent youthful contour, improving the tear trough and bagginess of the lower lids, and softening the undesirable cheek fold.
HOW CAN A CHEEK LIFT CAN BOOST YOUR CONFIDENCE?
Patients often seek cheek lifts as a complementary procedure to a face lift. It restores confidence by reducing the signs of aging in the central part of the face – something you will really notice when you smile – and the recovery time is relatively short, making patients not have to wait long to show off their fresh look.
The reason face lift patients will get a cheek lift is that a face lift focuses on restoring the neck, lower jaw, and jawline. Cheek lifts address the central part of the face. The two procedures combined leave patients with smoother skin and a natural rested look.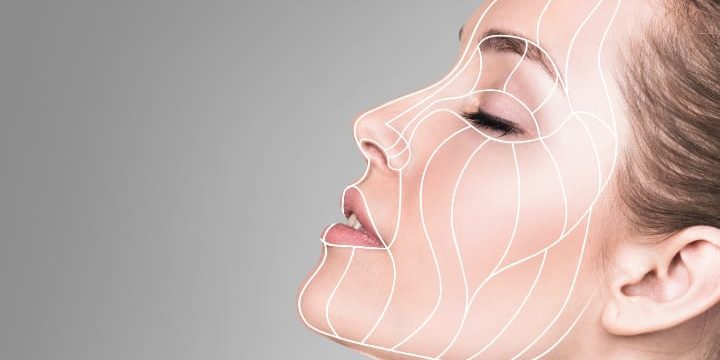 PROCEDURE
Mid-face lifts usually require general anesthesia, which means you'll be fully asleep during the procedure.
Once you're asleep, your surgeon will make small incisions near the hairline and around the ear. They'll lift the fat pads in your cheeks and anchor them into position with dissolvable sutures. For the longest-lasting results, they'll also lift and tighten the muscles before redraping your skin to complement your cheek's new contours and smooth the appearance of lines. Your surgeon will finish by trimming away any excess skin and closing your incisions with sutures. 
The surgery usually takes about two hours. You'll need someone there to take you home afterward.
WHAT SHOULD YOU EXPECT DURING CHEEK LIFT RECOVERY?
Typically, recovery takes between a week and 10 days. You should be able to return to work and normal activities within a week. Your doctor will provide detailed postoperative instructions. Follow them carefully, to reduce the risk of complications and ensure that your recovery goes as smoothly as possible. 
You'll experience some bruising and swelling for the first day or two, and it's OK to use ice packs to ease the pain. Initially, your cheek pads may look too high, but they will settle into a more natural position as your recovery progresses.
You'll be able to see results immediately, though you'll get a better idea of your final results once any swelling subsides.
HOW LONG DOES A CHEEK LIFT LAST?
Cheek lift results can last for 10 years or more, though your face will continue to age. "You will always look better than if surgery hadn't been performed. But gravity and aging will continue—and the skin will stretch and tissues will sag with time. So 10 to 15 years later, you may have the same appearance you did preoperatively, but you'll look more youthful than if you hadn't had surgery before".
HOW LONG IS RECOVERY FROM A CHEEK LIFT?
The incision is under the eyelashes and sutures are taken out between five and seven days after the procedure. Typically, there is very little postoperative discomfort.
In some cases, swelling may last for two to four weeks. In some (rare) cases, the swelling might last longer. For most patients, they can resume regular activities in about four weeks.
AM I A GOOD CANDIDATE FOR A CHEEK LIFT?
While there are no specific traits that dictate candidacy, proper physical health and realistic expectations can make the recovery process more seamless. Fundamentally, a candidate for a midface lift is simply someone who would like to improve the profile of their face and combat the signs of aging in the cheek area.
We invite all those interested in this procedure to reach out to Fattan Polyclinic for a consultation. However, if you do not feel that this is right for you, please visit our non-surgical procedure page.
BENEFITS OF CHEEK LIFT
Youthful Appearance
By reversing the descent of the mid-face, the Fattan Polyclinic are able to produce a more youthful and rested appearance in their patients.
Natural-Looking Results
After your cheek lift with the Fattan Polyclinic, you will look amazing without looking operated on. Indeed, the physicians will ensure that scarring is minimal and imperceptible.
Combat Premature Aging
A midface lift can combat the signs of premature or excessive aging by restoring a more youthful complexion.
Restore Confidence
At its core, a cheek contouring is designed to boost confidence and improve self-worth.