Reliable Medical Clinic in Dubai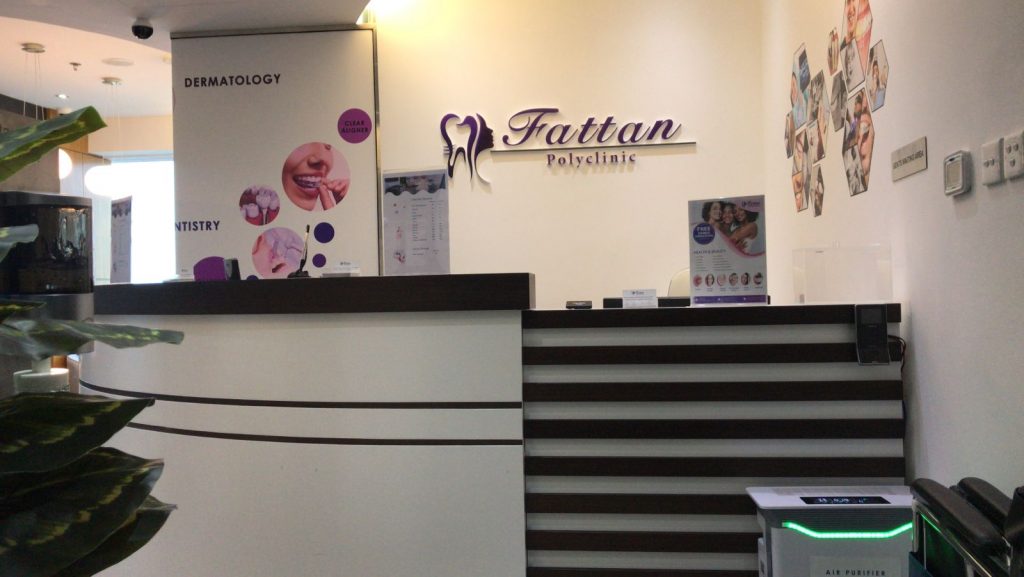 Fattan Polyclinic is a reliable Polyclinic located on the 35th floor of Aspin Commercial Tower on Sheikh Zayed Road in Downtown Dubai, Dubai. It was founded in 2014 to provide Reliable quality and easily accessible dental treatment for residents of Dubai. Ours is a dental hospital with the most modern dental facilities and laser dentistry equipment in UAE. Our team of highly qualified dental specialists are committed to providing you with world-class oral health. We offer both general and cosmetic dental solutions, as well as orthodontics for children and adults for healthy teeth and a beautiful smile. 
Pioneering excellence in dental health, Fattan Polyclinic is the first private dental clinic in Dubai to offer a full range of preventive and therapeutic procedures and dental consultation. We are committed to providing world-class dental care to our patients with utmost efficiency while maintaining the highest standards of quality. Our #1 goal is to help you stay healthy by preventing tooth decay or gum disease or crooked teeth before they become serious problems that need emergency treatment or oral surgery. We are committed to making your visit comfortable offering amenities for those who have dental anxiety and are nervous about their dental procedure. The clinic has state-of-the-art equipment which allows them to perform all types of dental treatments.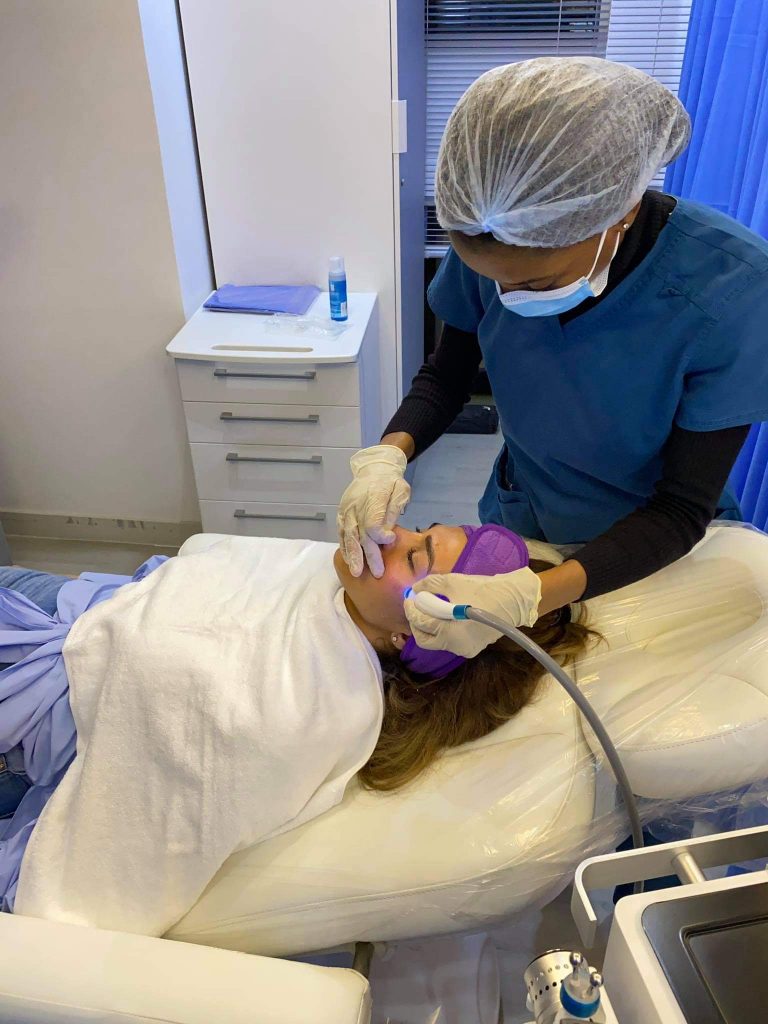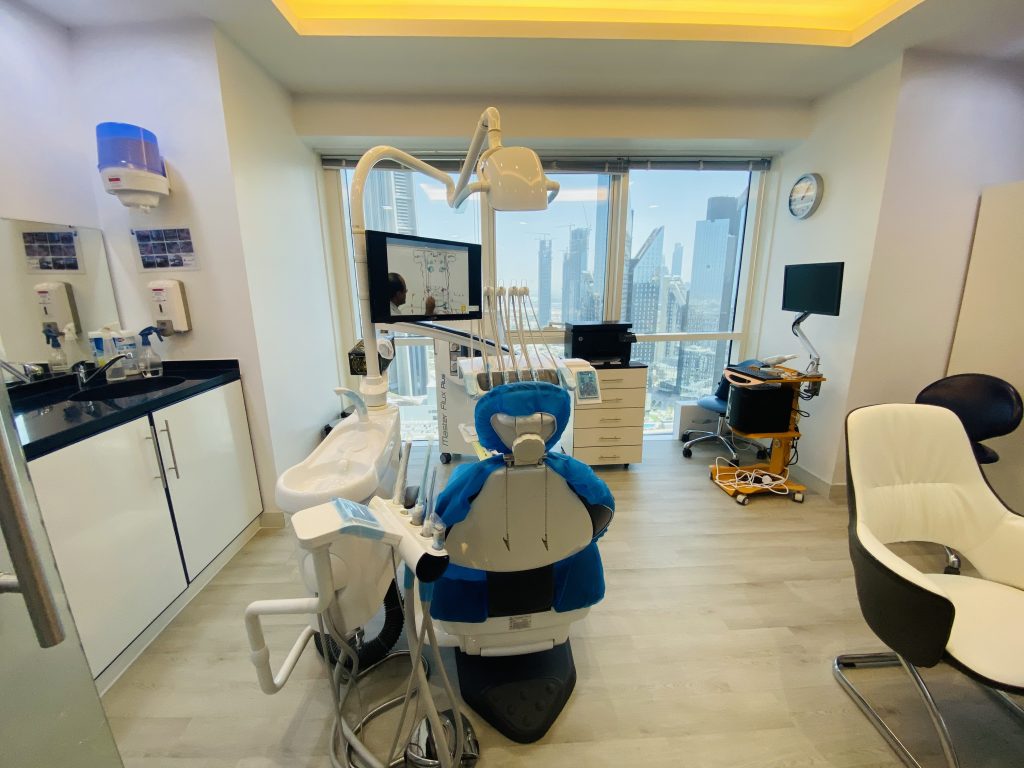 From veneers, bridges, crowns and root canal treatments, our professional dentists are dedicated to providing our dental patients with a level of comfort that exceeds their expectations. Whether you're looking to get braces, teeth whitening or regular cleaning, our friendly staff work hard to give you a wonderful dental experience with painless treatment that will make you a happy patient. Our advanced and innovative dental services include cosmetic surgery, aesthetic dentistry, laser dentistry, dental implants, orthodontics, and restorative dentistry!
Please contact us on  (+971) 4 229 0018 or (+971) 56 997 8196 if you would like to know more about our dental treatment plans or easily book your appointment online. We provide excellent service and will ensure you leave with gums healthy and a brighter smile.
To be a well-known high-class health care provider in the UAE enabling ultra-modern methods of clinical treatment.
To be able to exceed all clients expectations through providing high-quality services with innovative medical technology.
Why Choose Fattan Polyclinic as your Medical Clinic in Dubai?

Health Insurance
Fattan Polyclinic accepts a wide range of medical insurance to ensure healthcare is available to everyone. You may be able to get a discount or even full coverage for your teeth cleaning or other treatment, depending on what plan you have and who provides your health insurance.

Innovative Technology
Fattan Polyclinic is one of the finest hospitals in the UAE adopting innovative medical technology. All of our specialists are well qualified and we offer all services required for general healthcare, as well as advanced diagnostic, cosmetic and dental service procedures.

Greater Success Rates
Fattan Polyclinic is a medical center specializing in providing patients with high-quality healthcare services with guaranteed success rates. Our friendly staff is well trained and experienced to provide you with Reliable service possible in Dubai and other areas in the UAE.

Competent Doctors
Fattan Polyclinic is one of Reliable medical facilities in Dubai with competent doctors, modern equipment and a great location in Downtown Dubai. Our doctors are highly qualified healthcare specialists and trained in all facets of dental care, dermatology, family medicine and plastic surgery.
Very clean and steady work! also love the staff 🙂
I had teeth whitening and I like the fast result it has given to me. My doctor was very nice and professional. I will recommend this clinic to my family and friends.
Our Dubai Dental Clinic Services 
Fattan Polyclinic – Reliable dental clinic in Dubai. We provide all the services for your teeth, mouth and smile. From the initial consultation to the final treatment we offer a variety of treatments including general dentistry, cosmetic dentistry, family dentistry and more. What are you waiting for? You don't have to search any further, because we provide reliable dental services in Dubai.
Our clinic is equipped with the latest equipment and technology to ensure that your teeth will be healthy and sparkle. Please call (+971) 4 229 0018 or (+971) 56 997 8196 or book your appointment online  Your smile deserves it.
Dental Braces
Invisalign
Teeth Whitening
Dental Veneers
Dental Implants
Root Canal
Dental Braces
A beautiful smile is just a visit away. The Doctors and staff at Fattan Polyclinic – Dental Clinic Dubai are proud to offer you the latest in orthodontic treatment.  We offer a variety of orthodontic consulting for adults, teens, and children including an explanation of braces, clear aligners, Invisalign®, retainers, and invisalign® alternatives. Invisalign clear braces are a great option for adults who have outgrown their original braces but want to keep them on as long as possible before getting their adult-sized ones! The second phase is the active orthodontics period, where braces customized for the patient are applied by a specialist dentist who will monitor your progress over time with regular visits to make sure you`re on track for a healthy set of teeth straightened out in their natural positions.
Invisalign
Teeth Whitening
Dental Veneers
Dental Implants
Root Canal
Our Dubai Skin Care & Dubai Plastic Surgery Services
At Fattan Polyclinic, our dermatology services are designed to help you overcome skin problems. We offer a variety of beauty treatments for all types of skin conditions including acne, wrinkles, sun damage and more. Our doctors will work with you to find the right treatment plan that fits your needs. We can also help you get your desired body shape, look and appearance with our expertise and skill. Our affordable yet top-quality cosmetic surgical treatments include facelifts, rhinoplasty (nose jobs), breast enhancement, liposuction among others.
Laser Hair Removal
Acne Treatment
Facial
Filler / Injectables
Rhinoplasty
Lipo / Lifts
Laser Hair Removal
Laser hair removal is a permanent solution for eliminating unwanted hair. It only takes a few minutes and the treatment can last up to six months or more. Fattan Polyclinic offers laser hair removal using the latest technology with high-level precision, safety and comfort. For those who want an easier way to remove their facial or body hair, we offer treatments that are long-lasting and work effectively without any side effects. Our laser hair removal experts offer treatments that can be used on any part of your body with excellent results. It`s fast, painless and permanent. Laser treatments are even more effective when combined with other procedures such as dermabrasion or chemical peels to exfoliate skin before treatment.
Acne Treatment
Facial
Filler / Injectables
Rhinoplasty
Lipo / Lifts
The staff are very accommodating and doctors are professional. They make sure that they meet my expectation. Thanks to staff and Doctors. I will definitely be back again in this clinic.
I had my treatment in this clinic and I am satisfied with the result. =)
Dental Clinic Dubai & UAE Service Areas
Fattan Polyclinic is a Reliable clinic  located on the 35th floor of Aspin Commercial Tower. The facility is overlooking the most exciting place in Sheikh Zayed Road in Dubai Downtown as-well the remarkable Burj Khalifa and surrounded with five-star hotels in Dubai.
Our clients come from all the top neighborhoods in Dubai besides driving or flying in from Abu Dhabi, Sharjah, Fujairah and Ras Al Khaimah.