Otoplasty
Ears come in many shapes, sizes and prominence but some children and adults, with otherwise normal ears, feel that theirs mark them out as different. The most common concern is with so-called prominent ears. The surgeons at Fattan Polyclinic will sympathetically offer a plastic surgery procedure called an otoplasty or more usually, correction of prominent ears.
Prominent ears can make a person self-conscious but are easily corrected. Ear pinning (or, otoplasty) involves decreasing the projection of the ears (how much they stick out) or their overall size to improve one's appearance.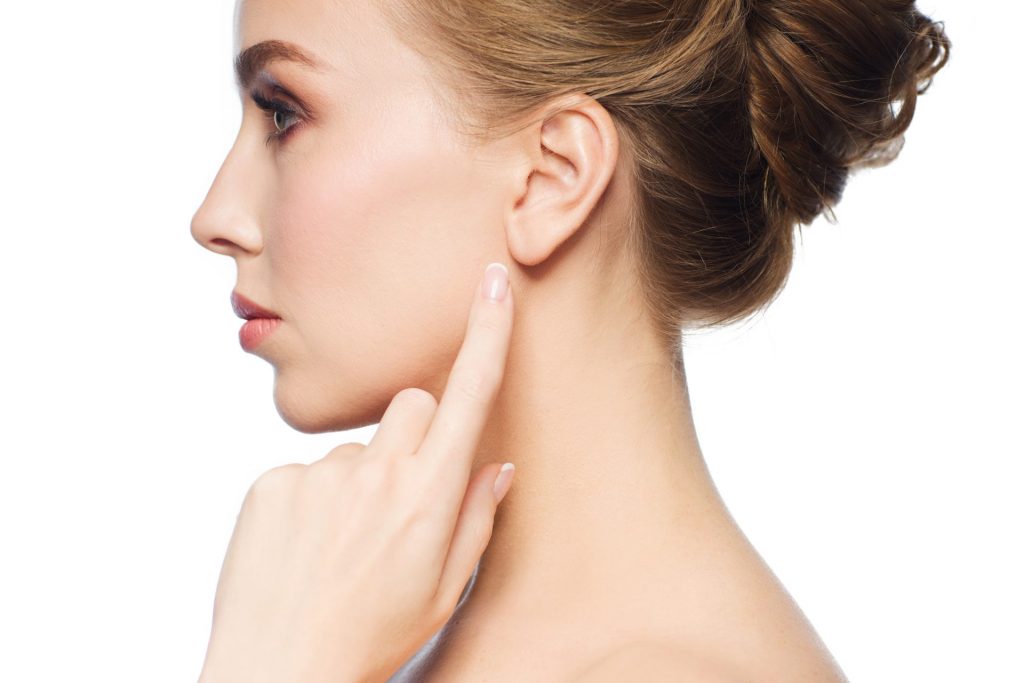 WHAT IS EAR CORRECTION or OTOPLASTY?
Otoplasty is a type of cosmetic ear surgery that is also commonly referred to as "ear pinning". Otoplasty surgery can significantly improve the appearance of the ears and can be performed on both children and adults, as long as the ears are fully mature. Aside from the physical benefits of the procedure, otoplasty can also improve overall self-esteem and confidence in patients young and old. 
Many people with protruding or misshapen ears are extremely self-conscious about the problem, and otoplasty can be a great solution for this insecurity. People that have had an otoplasty feel that they can wear their hair short or wear it up so that the ears are more visible. Otoplasty can accomplish a number of aesthetic goals, depending on the type of abnormality that is being addressed. A sample of the abnormalities treated with otoplasty surgery include:
WHAT ARE THE BENEFITS OF OTOPLASTY?
Prominent ears can make some people feel very self-conscious about their appearance. The medical community has long accepted that children—in particular—can sometimes be subjected to teasing or bullying in school due to their disproportionately large ears. Fortunately, there are advanced procedures that can reshape and improve prominent ears safely and effectively. The surgeons at Fattan Polyclinic, our board-certified facial plastic, and reconstructive surgeons.
Otoplasty can be an ideal procedure for patients who would like to:
Reposition the ears so they lay flatter against the sides of the head

Improve the appearance of congenital ear abnormalities

Reduce the prominence of excessively large ears
WHY DO YOU NEED OTOPLASTY
You require otoplasty if your ears are standing out from either side of your face, are extremely large in proportion to your head, or your feel that they make your face seem ugly. For the purpose of having an otoplasty, you must be leading a healthy life and there must not be any sort of infection in your ears.
THINGS TO KEEP IN MIND BEFORE OPTING FOR THE OTOPLASTY SURGERY
Before you decide on when to have the otoplasty, there are certain things that you should keep in your mind. When you will have your first meeting with one of our best cosmetic surgeons, he will take down your medical history in detail. Next, he will ask you regarding your expectations of the otoplasty surgery. While taking down the history, he will also ask whether you are allergic to any drug or have any sort of medical treatment in the past. He will then inform you about the risks that you might encounter while going through the otoplasty surgery or possibly after having the surgery. Further, he will capture images of your ears and prepare digital designs about how they will look after the surgery.
WHAT ARE THE RISK AND COMPLICATIONS?
Most individuals are thrilled by the outcome of their ear pinning (otoplasty). In some cases, slight asymmetry may occur during the postoperative period. This is usually subtle and does not require correction.
Usual postoperative restrictions apply. You must avoid heavy lifting, contact sports, or aggressive exercise for 4 to 6 weeks.  
Additionally, as with any surgery, ear pinning (otoplasty) carries a risk of bleeding, infection, or adverse anesthetic reactions. Adherence to Fattan polyclinic's pre-and postoperative instructions will limit your chance of having these problems. 
In the event of a small blood collection underneath the skin (hematoma), our surgeons may need to drain the fluid with a small needle. Antibiotics may be required to treat an infection. Sometimes, we may need to numb up the area to release a small abscess or hematoma.
Contact Fattan Polyclinic at any time to go over your questions regarding operative instructions and postoperative care. Never hesitate to call us in the event of an emergency or for clarification.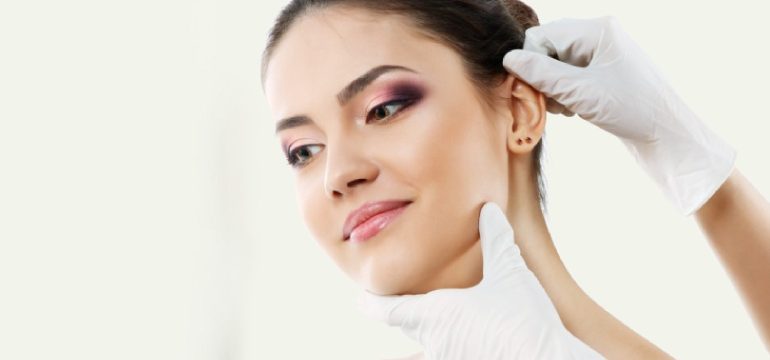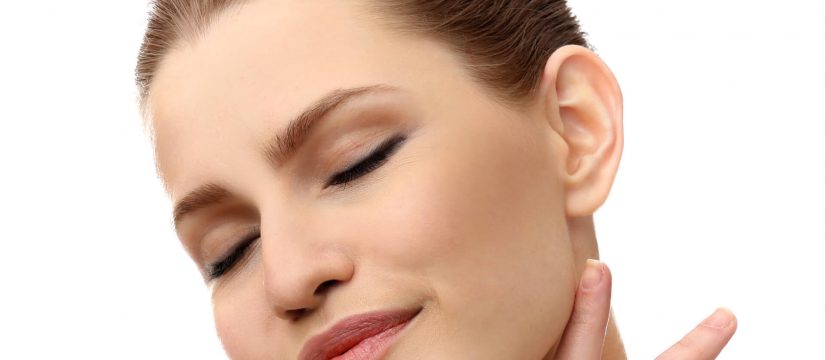 PROCEDURE
Cosmetic ear surgery typically takes one to two hours. For adults it can be performed under local or general anesthesia on an outpatient basis. However, earlobe repair can generally be performed under local anesthesia and may take less time than a full otoplasty procedure.
The first step in an otoplasty is the incision. Our skilled cosmetic surgeons make these incisions behind the ear in an inconspicuous location so as to prevent unsightly visible scars. Once this incision is made, cartilage will be removed and repositioned to draw the ears closer to the head or reshape them as necessary. The skin will then be tightened to draw over the new contours of the ear before sutures are placed. A head wrap is then put into place to protect the ears.
RECOVERY
Following surgery, patients will need to leave the head wrap in place until removed by the surgeon. Once the initial wrap is removed, however, patients are usually asked to wear a headband for several weeks to help protect the ears as they heal. Typically, patients can go back to work and other normal activities starting at about one to two weeks after surgery.
Some discomfort can be expected during recovery, but medication will be prescribed to help control pain during this time. Patients will receive detailed instructions on post-operative care, which should be followed as closely as possible. Strenuous activity, including exercise and heavy lifting, will need to be postponed until instructed that it is safe.
CANDIDATE
Candidates for the procedure should have prominent or large ears or another cosmetic deformity that causes embarrassment or self-consciousness. Otoplasty candidates should be in general good health and have realistic expectations for the surgery. There will be a recovery period following the surgery, and patients will need to have the time to concentrate on healing properly.