Also known as collagen induction therapy (CIT) and percutaneous collagen induction (PCI), miconeedling involves the use of a needling device to create micro-injures in the skin for the purpose of skin rejuvenation. In the past few years, it has increased in popularity due to its ability to improve skin texture and firmness, and to diminish scars, pore size, and stretch marks.

Microneedling is administered in various ways. One of the most well-known are dermal rollers, which are cylindrical drums covered in microneedles that are rolled over the skin. Similarly, a dermal stamp punctures a specific area using a stamping action. In 2010, the mechanical microneedling pen was introduced, dramatically boosting the number of micro-punctures in the same amount of time. This latter device is lauded for its precision and ability to reach more difficult areas of the face such as the eyes.

One of the greatest benefits of microneedling is the broad range of application. Microneedling can be used anywhere on the body to improve texture, reduce scarring, and diminish the look of discoloration. Even commonly "off-limits" regions such as the delicate skin around the eyes can be treated (carefully!) with microneedling. This procedure also works well on sunken areas of the skin such as acne scars.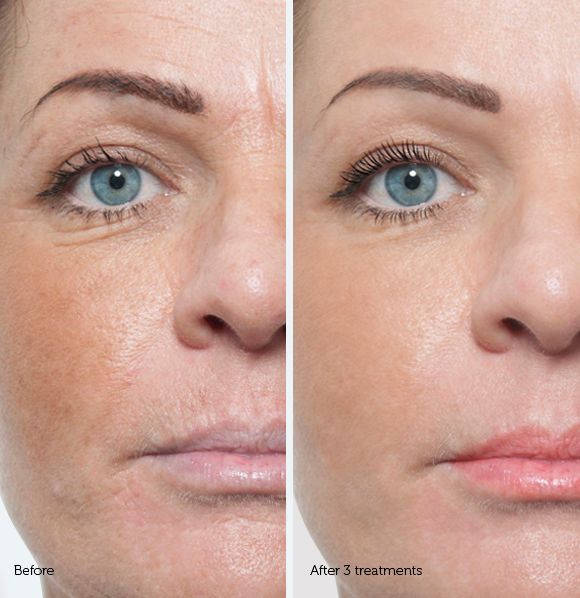 WHAT IS MICRONEEDLING?
Microneedling is a procedure that uses tiny needles placed in a face roller or automated pen to puncture the very first layer of skin. The skin is a natural barrier, designed to keep things out, which is why only a small percentage of active ingredients ever penetrate the dermis. Microneedling helps create tiny entry points: doorways that stay open only for a short time post-treatment before the skin begins to close them down with new skin cells.
So far, so satisfying – but the longer-term benefits of microneedling are the real draw. By creating these microscopic 'micro-channels' in the skin, the dermis is forced to switch to its 'defence mode' – an overdrive of its wound-healing response, which results in elastin and collagen growth. The kick-started cellular renewal is not a quick-fix as it involves growth of new layers of skin, but it gradually reduces the appearance of wrinkles and fine lines and elevates the overall texture.
WHO  IS A GOOD CANDIDATE FOR MICRONEEDLING?
Microneedling is a relatively simple and fast method for safely treating fine lines, wrinkles, and scars. Because the epidermis remains intact, the procedure can be repeated safely and is also suited to regions where laser treatments and deep chemicals peels are not typically performed, such as around the eyes and mouth, hands, and chest. This makes microneedling a preferred treatment for nearly everyone. 
HOW DOES MICRONEEDLING WORK?
In the mechanical Microneedling hand piece, thousands of micro wounds are made by gently moving the on to different directions and areas of the face. When Radiofrequency is used, the machine is directed to the desired treatment area where microneedles deliver fractionated radiofrequency to create hundreds of micro injuries to both the dermis and epidermis and promote collagen synthesis.
PROCEDURE
Micro-Needling works by creating thousands of tiny perforations in the skin, stimulating the production of collagen, which is the body's natural skin repair agent. During the treatment, serums with active ingredients such as hyaluronic acid, antioxidants and other nutrient-rich ingredients are placed into deeper layers of the skin for optimal skin cell nourishment to improve hydration, stimulate collagen, and repair the skin tissue.
The procedure takes about an hour. The healing time is just overnight. For optimal results, 3 or more sessions are recommended, 4-6 weeks apart. To maintain the results, consider Micro Needling treatment 2 -3 times per year.
WHO ARE BEST CANDIDATE FOR THIS TREATMENT?
Any patient with:
Fine lines or moderate wrinkles, uneven texture of the skin

Moderate skin laxity (looseness)

Diminished texture, tone, color, no 'glow'

Atrophic (depressed) acne scars

Stretch marks

Traumatic scars

Sun damage
BENEFITS OF MICRONEEDLING
There are a number of amazing benefits of microneedling with Rejuvapen.
Improves fine lines and deeper wrinkles

Softens stretch marks

Evens skin tone

Lightens hyperpigmentation and sun spots

Reduces appearance of pores

Firms and smooths skin texture

Heals scars

Reduces broken capillaries and spider veins

Brings back the glow for fresher, younger-looking skin