Mesotherapy for Hair Treatment Dubai
Hair fall is a natural phenomenon. There could be many reasons for hair shedding which include lack of nutrients, unhealthy lifestyle, mineral deficiency, medications such as steroids, pollution, stress, aging factors, pregnancy in women, and a genetic disorder.  Are worried about drastic hair fall and looking for a solution, then here is where your quest ends.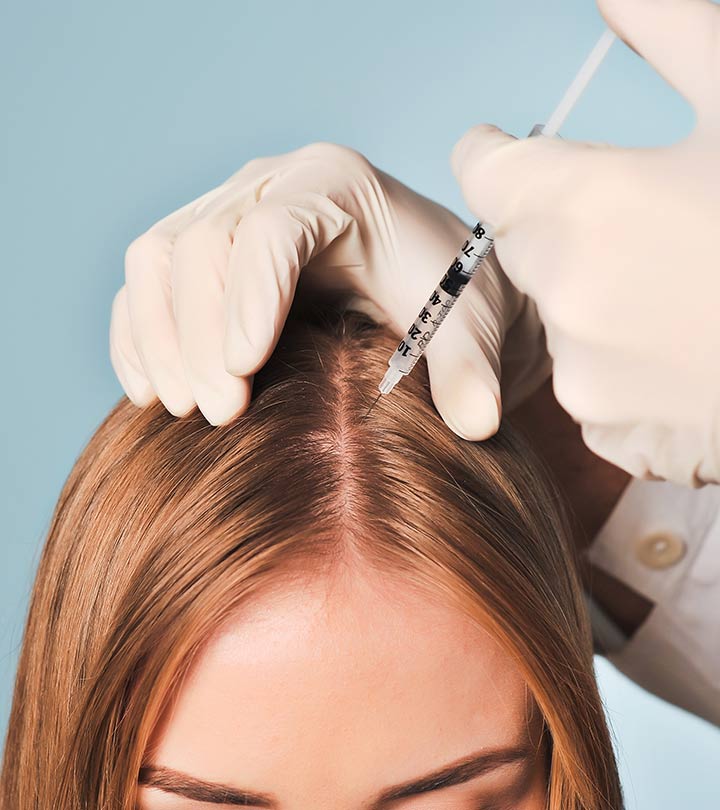 WHAT DO YOU MEAN BY MESOTHERAPY?
Mesotherapy is a non-surgical medicine treatment that supplies vitamins, enzymes, hormones and plant extracts to the body through injections. This technique is primarily used to tighten and rejuvenate dull and droopy skin. However, the treatment can be used for various problems such as:
Fat removal from the stomach, thighs, buttocks, hips, arms, and face

Cellulite reduction

Fade wrinkles and lines

Reshaping body

Lighten pigmented skin
IS MESOTHERAPY EFFECTIVE FOR HAIR LOSS?
The original purpose of mesotherapy was to relieve pain. Nowadays, doctors use mesotherapy to treat alopecia as well, which is a condition that causes hair loss.
Therefore, the causes of most forms of hair loss are:
Hormone imbalances in and around the hair follicle

A lack of the right nutrients

Reduced blood circulation
In addition, ​mesotherapy targets these 3 problems and stimulates natural hair growth, and effectively reduces hair loss. This is possible because mesotherapy delivers the right materials to the exact place where it is needed, i.e., around the hair follicle, which
Helps the hair follicle to grow and survive,

Neutralizes the excess of DHT (dihydrotestosterone)  and

Stimulates blood circulation
PROCEDURE
To carry out this technique, skin must be clean and dry. Despite hardly causing any discomfort, sometimes an anaesthetic gel is used to numb the area before starting with the micro injections in the treated area; these injections are made very quick and with a separation of about 2 centimetres between each one.
In what concerns to the number of injections, it varies depending on each patient and the situation of the scalp and the hair; each session lasts 15 to 30 minutes, and usually a single session involves 30 to 40 injections. Besides, depending on each case the number and periodicity of sessions varies: normally, results would become evident after the 3rd or 4th session.
WHO IS A CANDIDATE FOR THE TREATMENT?
Anybody suffering from initial stages of hair loss of any type can benefit from Mesotherapy for hair loss. Both men and women can benefit equally from this treatment. Some of the signs that you need to recognize before seeking Mesotherapy for hair loss include:
Hair thinning

Patchy hair loss

Receded Hairline

Thinning crown area

Baldness
IS MESOTHERAPY SAFE?
The fluid inserted in the scalp contains tissue-friendly materials such as vitamins and nutrients. Therefore, the entire process is safe and does not cause any side effects or allergic reactions. However, to avoid any kind of health problem, people suffering from skin diseases, skin burns, diabetes, hemophilia or a pregnant woman should not opt for this treatment.  Mesotherapy can be used to treat severe dandruff problems too.
WHAT RESULTS DO WE GET WITH MESOTHERAPY FOR HAIR LOSS?
Hair mesotherapy is highly effective¹ in stimulating hair tissues, regenerating cells of the epidermis and activating blood circulation. It is very useful as a complementary treatment in patients who have undergone a hair transplant to strengthen their grafted hair. However, as a treatment to prevent baldness, the results of hair mesotherapy are more effective in the initial stages of the hair loss process.
In any case, we should not forget that mesotherapy does not cure male pattern baldness; but it is highly beneficial and recommended after a hair transplant operation, as it nourishes and moisturizes the scalp, stimulates cell regeneration and blood flow, strengthens follicles, restores hormonal balance and eliminates infections, making our hair to look healthier and brighter.
SCHEDULE A CONSULTATION
If you are interested in getting Mesotherapy for hair regrowth and restoration in Dubai, or you have any concerns and queries regarding the treatment, contact us now at +971 4229 0018 or email us at [email protected]