Mesotherapy Acne Scar Treatment Dubai
When thinking about skin conditions, the first condition that commonly comes to mind is acne.
Acne is incredibly common amongst teenagers and young adults and can be treated in various ways, however, it is often left untreated or treated incorrectly. Mesotherapy is fast becoming one of the most popular treatments in the skincare world and is a fantastic solution to an acne problem.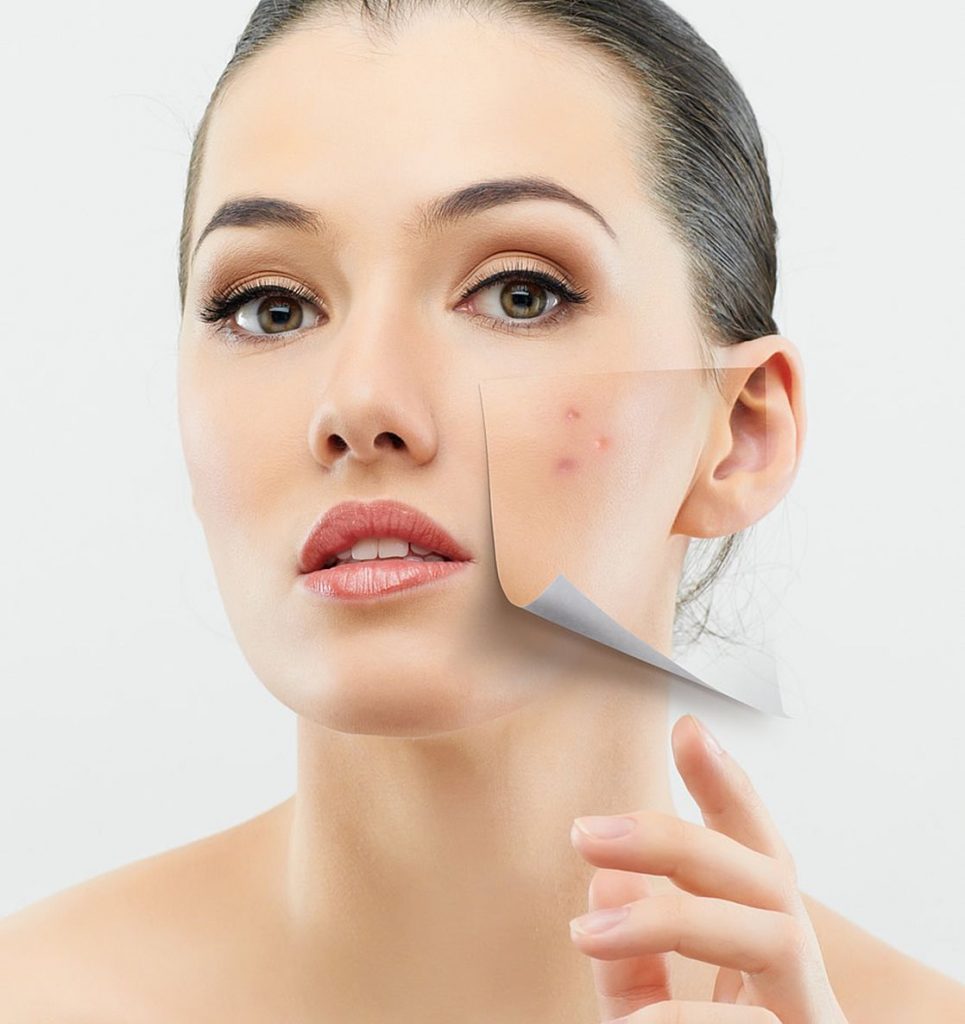 WHAT CAUSES ACNE?
Acne occurs when the pores in your skin get clogged with oil and dead cells. As a result, the dead cells rise above the upper layer of skin (the epidermis) and trap into pores.
So, what factors can cause acne?
Dirty Skin – It is important to keep the pores in your skin clean. Sweating and touching your pores a lot can cause pores to become dirty. Also, not cleaning cosmetic products properly can cause dirty skin.
Diet – As the skin is the body's largest organ, it can be negatively affected by a poor diet. To keep your skin regulated we advise cutting down on fatty, processed, or sweet foods. We never recommend completely cutting these out, but managing them as part of a healthy balanced diet with plenty of veg, protein, and water.
Medication – Some medications may increase the likelihood of acne occurring on the skin. Always consult your doctor to understand this more clearly.
Hormones – Hormones can change the oil production in the skin. This is why teenagers are more likely to get acne as their hormones are less balanced as their body goes through changes.
WHAT IS MESOTHERAPY FOR ACNE SCAR TREATMENT?
Mesotherapy is a noninvasive treatment that involves a series of minor injections to the mesoderm (the middle layer of the skin). Within the needle is a cocktail of ingredients, which can be tailored to the specific result you're trying to achieve. For example, if you're looking to reduce dark spots, you'll require different enzymes to break down the pigmentation, and if you're trying to diminish fine lines and wrinkles, you'll insert proteins to help restructure the skin, as well as peptides, growth factors, and antioxidants – a typical blend can include around fifty ingredients!
HOW CAN MESOTHERAPY TREAT ACNE?
Mesotherapy is a non-surgical dermal injection technique that uses microinjections to ensure medications pass through the upper layer of the skin more effectively.
The needles simply break the surface of the skin in a non-invasive way allowing an increased amount of serum or treatment to penetrate the skin with more ease. The serums often contain different variations of vitamins, antioxidants, minerals, enzymes, and amino acids.
Mesotherapy helps to reduce the production of oil in the skin, thus reducing acne. It also helps with the stimulation of new cells which reduces the dead skin cells, in turn, making your skin look brighter.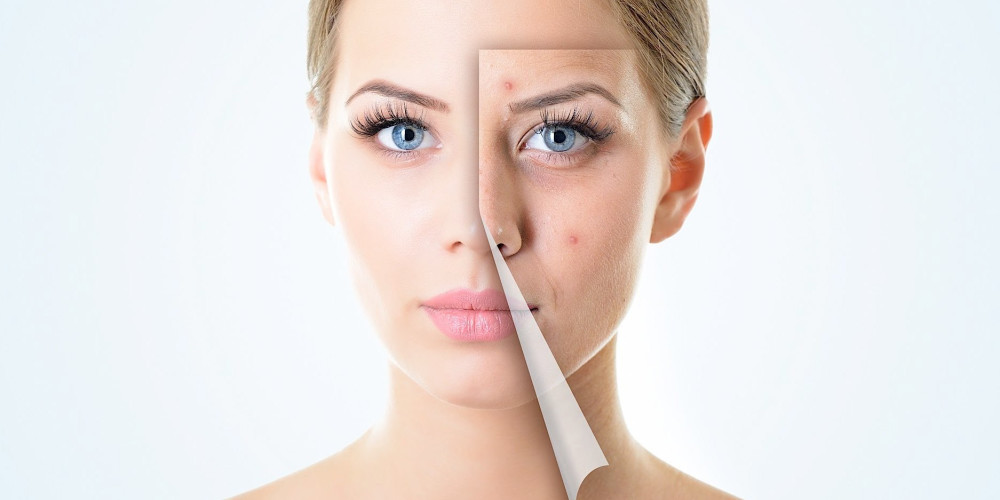 CAN MESOTHERAPY TREAT ACNE SCARRING?
Acne scarring occurs from inflammation. When a blocked follicle or pore becomes too enlarged it causes the walls to break creating damage to the surrounding healthy skin.
Mesotherapy helps this by stimulating new skin cells to grow and repair the area. Unlike common acne treatments, creams or serums mesotherapy allows the products to penetrate the skin further allowing them to do their job in a more effective way.
Also, another incredibly effective method is micro-needling which encourages skin repair by boosting the production of collagen and elastin in the skin.
Microneedling typically penetrates the skin further than mesotherapy, but we always recommend consulting your practitioner when deciding which procedure to go with.
WHAT IS MESOTHERAPY?
Mesotherapy is a non-surgical skin rejuvenation treatment aimed at diminishing problem areas on the face and body. Mesotherapy treatment can be used for face, neck, and under-eye rejuvenation and also for common concerns such as hair thinning. Mesotherapy treatments involve injecting Hyaluronic Acid directly into the mesoderm (middle layer of the skin). This nourishes and rejuvenates the skin by promoting the production of collagen and elastin and stimulates your skin's metabolism. Using Mesotherapy for over 10 years at our accredited award-winning Laser and Skin Clinic our clients have described their skin as looking 'plumper, hydrated, radiant, glowing and firmer after a course of mesotherapy injections.
PROCEDURE
During each session, you may or may not have numbing medicine applied to your skin. You'll get a series of injections using a special short needle. The needle may be attached to a mechanical gun to deliver many injections in a row.
The injections can be given at different depths — from 1 to 4 millimeters into your skin — depending on what condition you're having treated. Your doctor may place the needle into your skin at an angle, or flick their wrist very quickly while injecting. Each injection may only place a tiny drop of the solution into your skin.
You'll probably need several mesotherapy sessions to get the desired effect. You should expect to return to the doctor between 3 to 15 times. At first, you'll get the injections every 7 to 10 days. If your skin starts to improve, the treatments will be stretched out to once every two weeks or once a month
The procedure involves tiny superficial injections of Hyaluronic Acid directly into the epidermis and mesoderm (middle layer) this helps to nourish and rejuvenate, boost cell activity and stimulate the production of collagen and elastin. After a course of Mesotherapy injections your skin will look hydrated, glowing, radiant and firmer. For Mesotherapy to be most effective a course of 4-6 treatments are recommended at 2-4 week intervals. There may be some superficial swelling and signs of tiny needle marks after treatment which will settle in 24-48 hours. This may take a little longer around the eye area so clients may need a little recovery time.
BENEFITS OF MESOTHERAPY TREATMENT
Overall skin rejuvenation

Increases the firmness and elasticity of the skin

Improvement in the skin's complexion and radiance

Prevention of wrinkles and rejuvenates and revives dull, tired looking skin

Improves tone and elasticity of sagging skin on the hands, décolleté & neck area

Treats all skin types safely
WHAT CAN I EXPECT AFTER MY TREATMENT?
It is recommended that you have some time to recover after your Mesotherapy treatment. You will experience some superficial swelling, which will settle within 24-48 hours. Although rare, other possible side effects include the appearance of some small needle marks which will also resolve within a few days. Treatment around the eye area may take longer to settle – possibly 5-7 days.
Have your consultation, Improve your skin elasticity, smoothen your complexion, stimulate collagen production, reduce pigmented scarring, eliminate hyperpigmentation, even out skin tone, and rejuvenate the overall complexion. Our laser scar removal Dubai treatment provides a painful acne lesion. We have a highly equipped department with qualified staff that can take care of your vast majority of dermatology skincare. We provide the most efficient result in the shortest amount of time.