Regenera Stem Cell Treatment for Hair Loss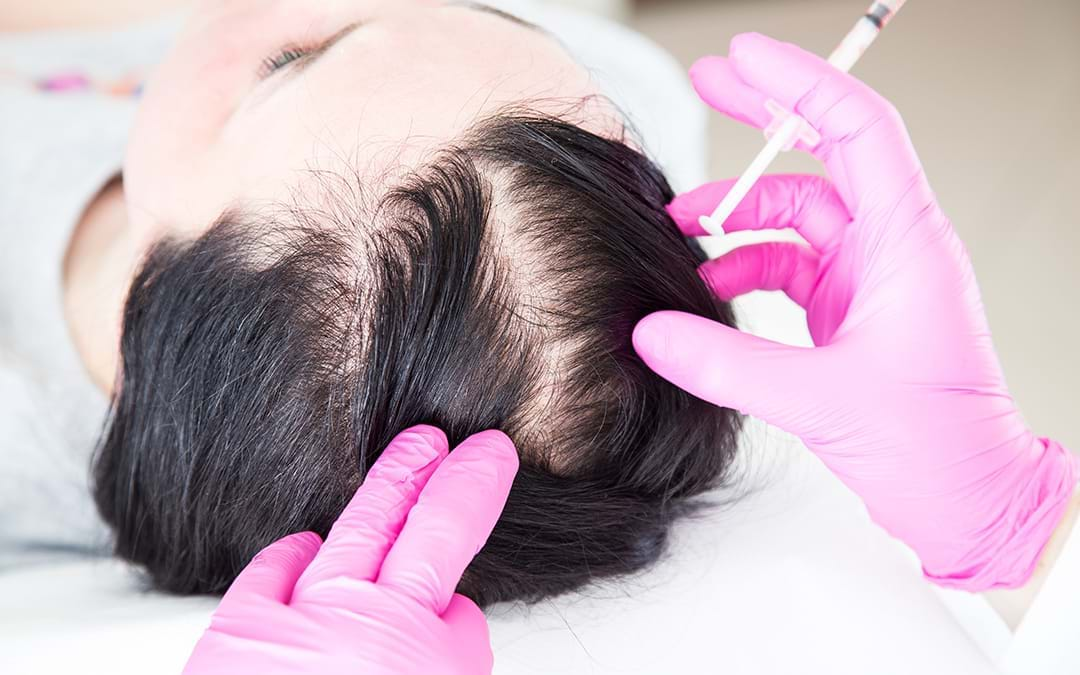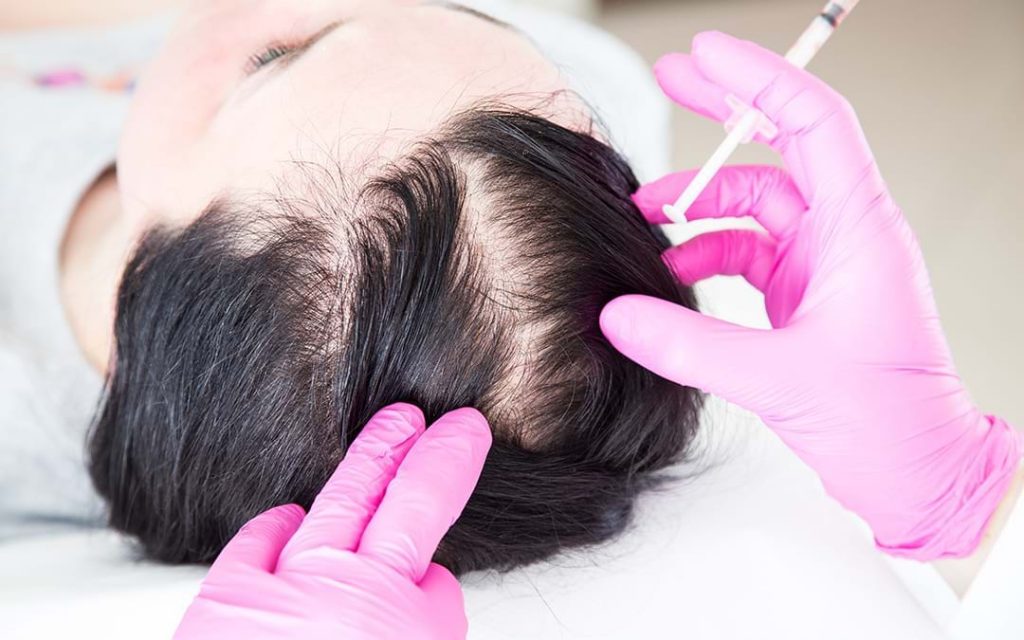 Unlike other hair transplant treatments that rely on the repositioning of hair follicles, stem cell hair therapy is designed to restore the scalp's natural hair follicle growth for long-term results.
Looking for Hair Loss Treatment in Dubai? Fattan Polyclinic offers the latest and most effective hair loss treatments.
Regenara Stem cell hair transplantation is similar to conventional hair transplantation. However, instead of removing a large number of hairs for transplantation into areas of hair loss, stem cell hair transplantation requires taking a small sample of skin from which the hair follicles are harvested.
The hair follicles are then replicated in the laboratory and transplanted into the scalp at the bald area. This allows hair to grow not only where the follicle was harvested, but also where it will be transplanted.
Stem cell hair transplantation currently exists only in theory. Research is ongoing. It is estimated that stem cell hair transplantation will be available by 2020.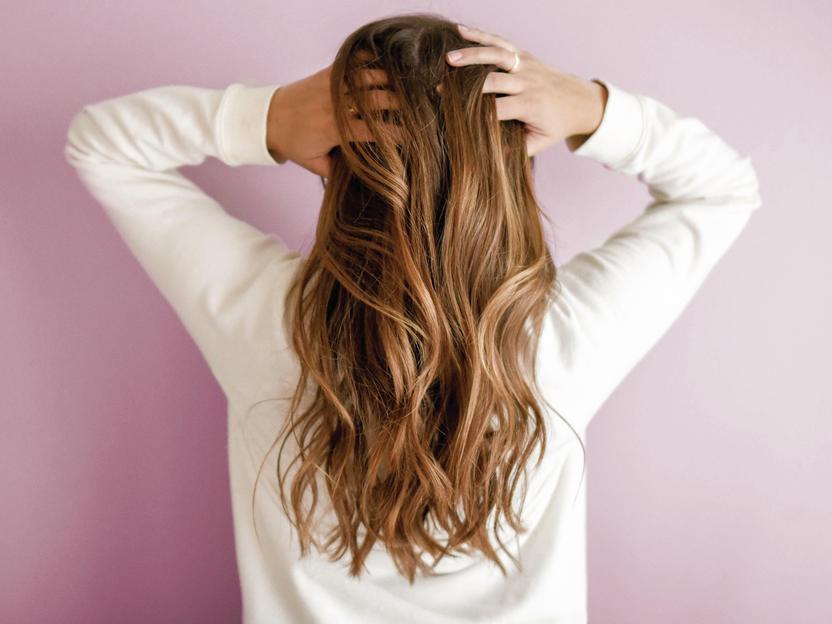 What are stem cells?
Stem cells can differentiate into different types of cells in the body. They are unspecialized cells that cannot perform complex functions in the body. However, they divide and regenerate, remaining stem cells or changing into other cell types. They help repair damaged tissues in the body by isolating and replacing them.
How does Regenera Stem Cell Treatment works?
Stem cell hair growth can regenerate hair by combining stem cell therapy and platelet-rich plasma treatment. The layer of fat just below the skin (known as adipose tissue) is rich in available stem cells. During stem cell hair repair, they remove a small amount of excess fat from the body. A small cannula is inserted under the skin through a small incision to harvest stem cell-rich fat. These stem cells are enriched and passed through a centrifuge to purify the sample. Purified stem cells are combined with platelet-rich plasma from blood. When this mixture of stem cells and PRP is injected into the scalp, it begins to interact with existing hair follicles, repairing them and stimulating hair growth. This blend also activates existing stem cells in the scalp to further restore thinning hair.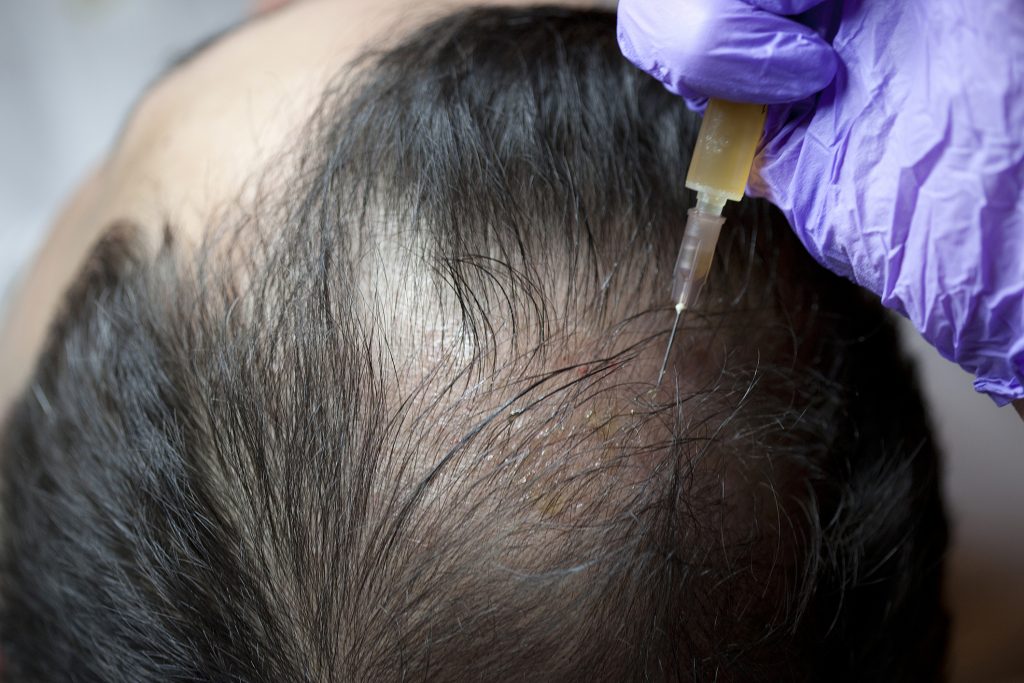 Stem cell hair transplant recovery:
It is normal to feel some discomfort after the procedure. It should subside within a week. No recovery time required, but overtraining he should avoid for a week. Some scarring is expected where the fat was extracted. Due to the effects of the local anesthetic, I will not be able to drive home after treatment.
Regenera Stem Cell Hair Loss Treatment for Men and Women:
For women with severe hair thinning or splitting hair follicles, stem cell therapy is one of the safest and most effective treatment options available. While most options include harsh chemicals and fillers that are ineffective and can cause further damage, treating the scalp with stem cells is the only natural and comprehensive way to combat hair loss is one of the best ways.
This treatment helps reverse the damage already done without surgery or unnatural fillers. The same is true for men. Receding hairlines, thinning hair, and bald spots can be corrected with professional stem cell treatments. Get your confidence back and stop putting up with thinning hair.
Who is the ideal candidate for Regenera Stem Cell Therapy?
Both men and women can undergo stem cell hair therapy to improve hair thickness and density. Stem cell hair restoration is ideal for patients who have hair on their scalp. Patients who are completely bald may not be candidates for this procedure.
Our doctors will discuss whether stem cell hair growth is right for you during your visit at the Tampa Hair Restoration Center.
Regenera Stem Cell Hair Restoration: 
Add density to areas of thinning hair

Regenerates the natural hair follicle.

Applicable to male and female hair removal

Add natural fullness to your hairline

Achieves long-lasting hair growth effect
BEFORE / AFTER TRANSFORMATIONS