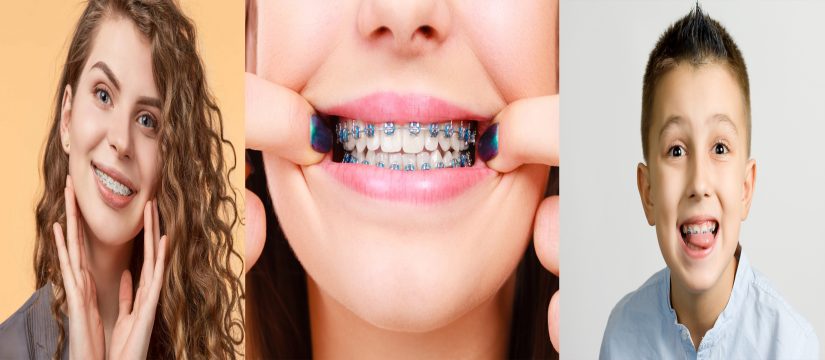 Orthodontic Care for Invisalign Dubai, Braces, and Lingual Braces
Much like with laundry, orthodontic health can be more manageable if you get ahead of it.
You would not skip a well-check at the Paediatrician, and you should not skip an early trip to the orthodontist either. A visit to your orthodontist by age 7 will help keep your child's oral health in check. And it may help you avoid more costly or more invasive treatments down the road.
Fattan Polyclinic is the the dental clinic Dubai trusts. Whether you are a current patient or thinking about orthodontic treatment for you or your children, we are here to help and provide orthodontic and general health advice on your path to a great smile.
For adults considering cosmetic orthodontics, there are several options available. If you have a crooked smile, orthodontic treatment is the best solution for you. We have different types of orthodontic treatments depends on the condition of your teeth:
Invisalign
Invisalign is a popular option for adults, with the main benefit of it being more discreet and removable. Adults are usually more compliant and therefore likely to wear their aligners for the recommended 23 hours per day. Teens can sometimes forget to put their aligners back in so teeth aren't constantly restrained. For this reason, braces are a better option for teenagers because they're fixed.
Invisalign also appeals to adults because they're a discreet option compared to metal braces. You can attend work (or Zoom meetings) with colleagues and not see that you're wearing the thin plastic aligners.
Braces
Some people reach adulthood wishing they had the opportunity of braces when they were a child. They may not have had braces due to cost, lack of access to a local orthodontist or a variety of other reasons.
For some adults wanting to fix their teeth, braces are the only orthodontic option available to them. Usually, they have a more complex case that requires the strength of metal braces to move teeth into place. Adults who choose Invisalign should be aware that the final outcome might not be as good as wearing braces because the aligners can't do the same 'heavy lifting' as braces can.
With braces, the orthodontist isn't just fixing a cosmetic issue. Braces are also used to fix malocclusion (bite) or jaw problems, overcrowding, crooked teeth and reduce the risk of decay and tooth loss.
Lingual braces
Lingual braces are worn on the inside of the teeth so they are difficult for anyone to see, particularly from a distance. There are additional costs with lingual braces as the brackets are individually made to fit the contours of the teeth backs and require additional check-ups.
Another option that sits between metal and lingual braces in terms of cost and aesthetics is ceramic braces. The tooth-colored brackets and wires of ceramic braces mean they are less noticeable than traditional metal braces.
It's important you have all the facts when deciding if veneers, braces or Invisalign is the best course of treatment for you. Ask plenty of questions to help you make an informed decision.
Ask about the:
Estimated length of treatment
The estimated cost of treatment
The time commitment you will need to make
Future treatment required
If you would like to know what your options are, you can always call us at Fattan Polyclinic, or visit our Dubai dental clinic at Unit 3501 35th flr Aspin Commercial Tower Sheikh Zayed Rd and have your questions answered straight away. Schedule an appointment with us if you require othodontic treatment.