Hair loss and thinning hair are common problems across all genders. About 50 million men and 30 million women have lost at least some hair. It's especially common after reaching age 50 or as a result of stress.
And there are seemingly hundreds of different hair loss treatments with varying levels of reliability and success. But some are based on much more solid science than others.
One of these treatments is platelet-rich plasma (PRP). PRP is a substance drawn from your blood and injected into your scalp that can purportedly help heal bodily tissues, including follicles from which your hairs grow.
PRP is extracted from your blood using a centrifuge-like mechanism that can separate the substance from your blood and increase the concentration of specific proteins that promote healing.
This makes PRP potentially usable on its own for the treatment of tendon injuries and osteoarthritisTrusted Source.
Research also suggests that PRP injections can help treat androgenic alopecia (male pattern baldness).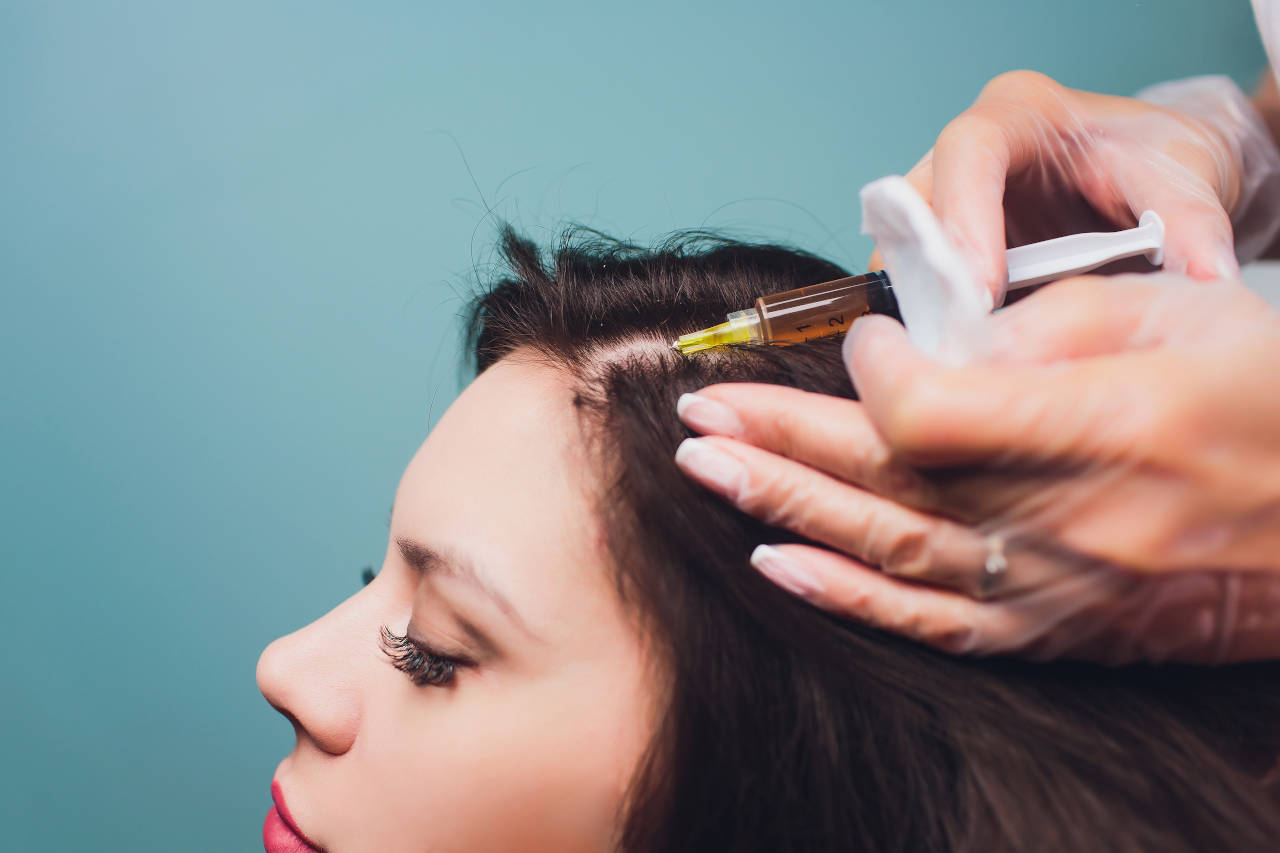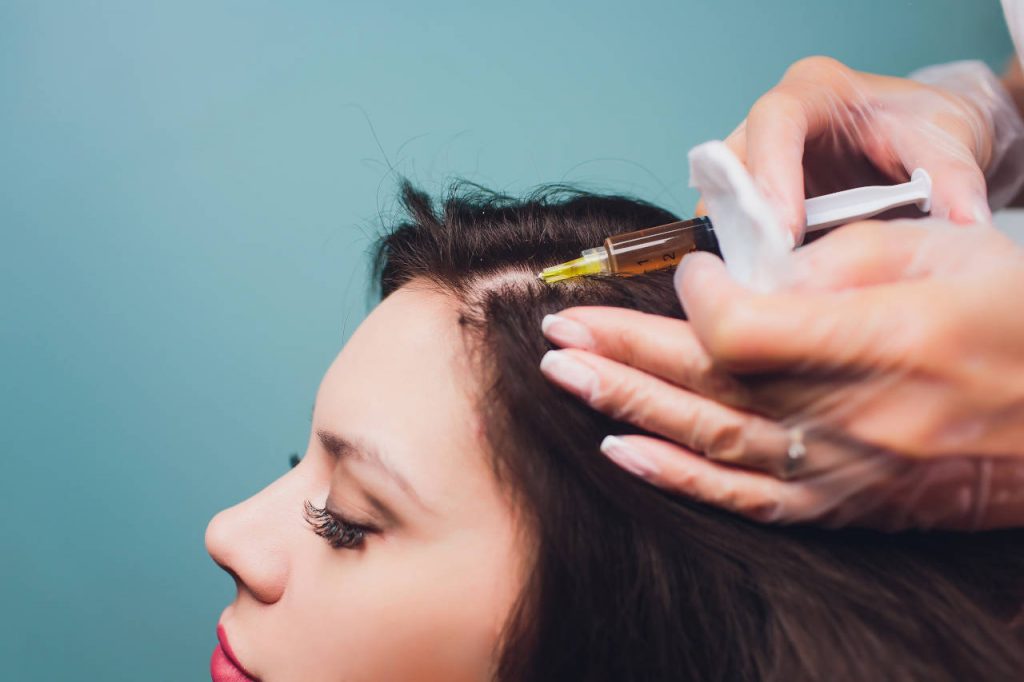 WHAT IS PRP THERAPY?
PRP (platelet-rich plasma) therapy for hair loss is a three-step medical treatment in which a person's blood is drawn, processed, and then injected into the scalp.
Some in the medical community think that PRP injections trigger natural hair growth and maintain it by increasing blood supply to the hair follicle and increasing the thickness of the hair shaft. Sometimes this approach is combined with other hair loss procedures or medications.
There hasn't been enough research to prove if PRP is an effective hair loss treatment. However, PRP therapy has been in use since the 1980s. It's been used for problems such as healing injured tendons, ligaments, and muscles.
DOES PRP WORK FOR HAIR LOSS?
The short answer here is that the science isn't 100 percent conclusive that PRP can help regrow your hair or preserve the hair that you have.
Here's an overview of some promising results from research on PRP and hair loss:
A 2014  of 11 people with androgenic alopecia found that injecting 2 to 3 cubic centimeters of PRP into the scalp every 2 weeks for 3 months could increase the average number of follicles from 71 to 93 units. This study is too small to be conclusive, but it shows that PRP may be able to help increase the number of hair follicles that can actively support healthy hair.

A 2015  of 10 people receiving PRP injections every 2 to 3 weeks for 3 months showed improvements in the number of hairs, the thickness of those hairs, and the strength of the hair roots. This study helps provide extra support to the findings of other PRP and hair loss studies. But 10 people is still too small a sample size to be conclusive.

A 2019 study compared two groups of people using different hair treatments for 6 months. One group of 20 used minoxidil (Rogaine), and the other group of 20 using PRP injections. Thirty people finished the study and results showed that PRP performed much better for hair loss than Rogaine. But the study also found that your level of platelets can affect how well your own plasma works for hair loss. A lower level of blood platelets may mean that PRP isn't as effective for you.
Aside from treating male pattern baldness, there isn't a ton of research on PRP for hair growth, and it isn't entirely conclusive.
So why all the hype? It's thought that PRP contains proteins that serve several main functions that are thought to help hair regrow:
helping your blood to clot

encouraging cell growth
And there's some promising research suggesting that PRP may work for other types of hair loss.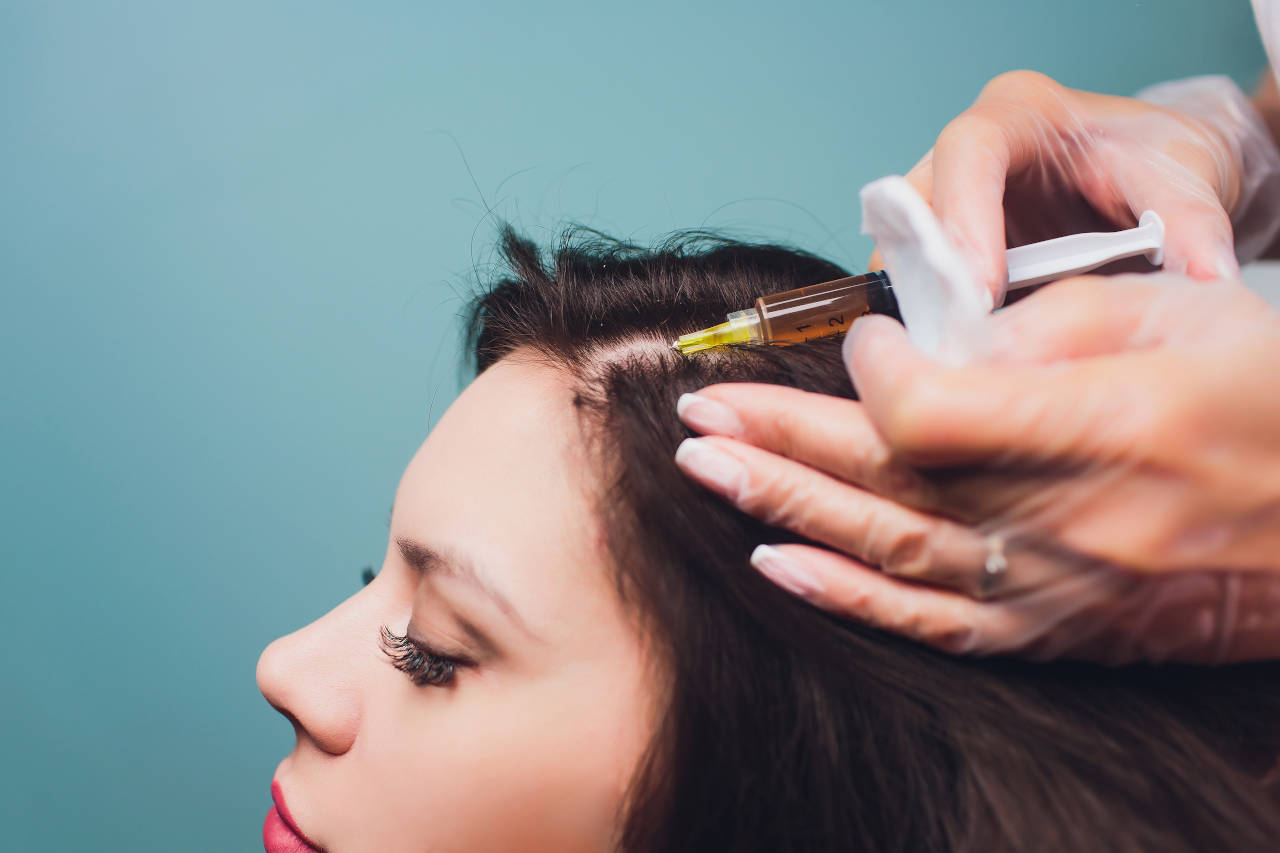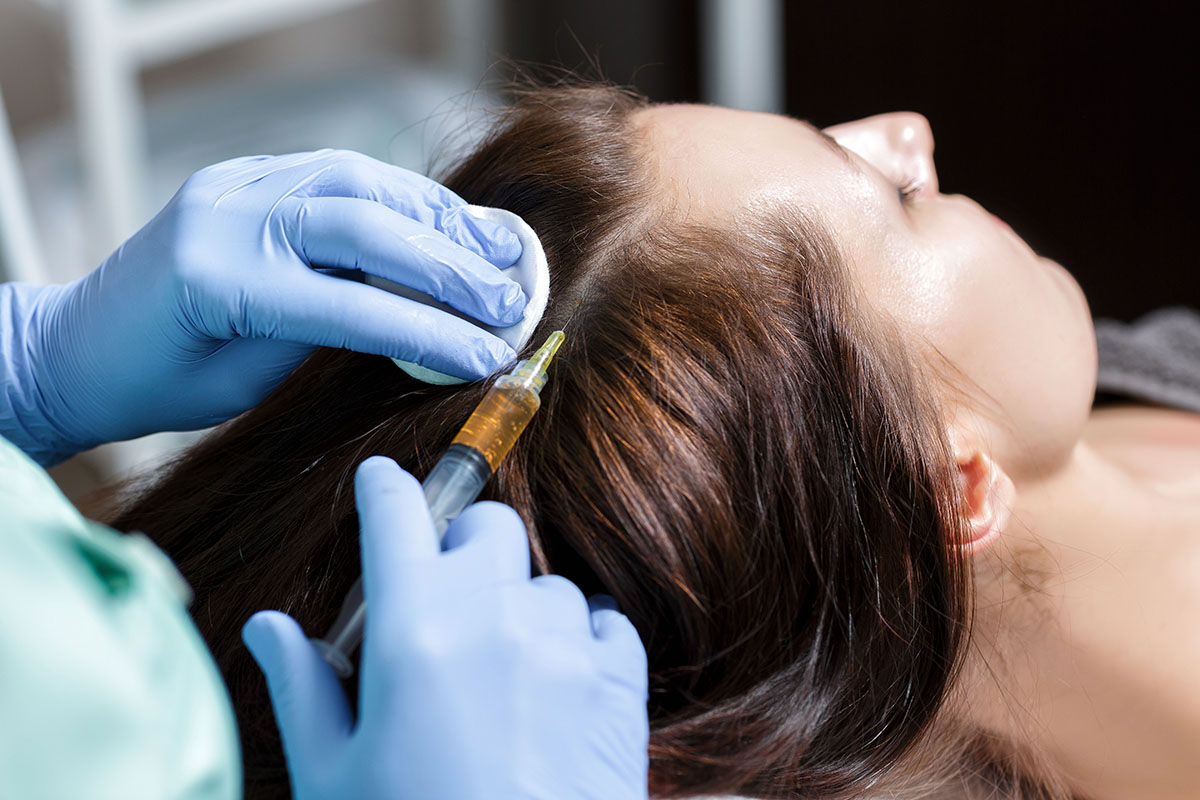 IS PRP HAIR TREATMENT A PERMANENT SOLUTION?
The first round of treatments takes a few visits to see initial results.
And after the results start to appear, you'll still need to get touch-ups at least once a year to maintain new hair regrowth.
PROCEDURE
PRP therapy is a three-step process. Most PRP therapy requires three treatments 4–6 weeks apart.
Maintenance treatments are required every 4–6 months.
Step 1
Your blood is drawn — typically from your arm — and put into a centrifuge (a machine that spins rapidly to separate fluids of different densities).
Step 2
After about 10 minutes in the centrifuge, your blood will have separated into in three layers:
platelet-poor plasma

platelet-rich plasma

red blood cells
Step 3
The platelet-rich plasma is drawn up into a syringe and then injected into areas of the scalp that need increased hair growth.
There hasn't been enough research to prove whether PRP is effective. It's also unclear for whom — and under what circumstances — it's most effective.
Although PRP has sufficient theoretical scientific basis to support its use in hair restoration, hair restoration using PRP is still at its infancy. Clinical evidence is still weak.
Because PRP therapy involves injecting your own blood into your scalp, you aren't at risk for getting a communicable disease.
Still, any therapy that involves injections always carries a risk of side effects such as:
There's also the chance that you could have a negative reaction to the anesthetic used in the therapy. If you decide to pursue PRP therapy for hair loss, let your doctor know in advance about your tolerance to anesthetics.
Be sure to report all medications you're on before the procedure including supplements and herbs.
When you go for your initial consultation, many providers will recommend against PRP for hair loss if you:
are on blood thinnersa
are a heavy smoker
have a history of alcohol or drug misuse
You might also be rejected for treatment if you've been diagnosed with:
acute or chronic infections
cancer
chronic liver disease
chronic skin disease
hemodynamic instability
hypofibrinogenemia
metabolic disorder
platelet dysfunction syndromes
systemic disorder
sepsis
low platelet count
thyroid disease