IV Drip is now in Fattan Polyclinic, Dubai.
Experience the future of wellness with IV Drip Therapy and live life beyond limits.
Also available in 4 easy installment payment with 0% interest


Schedule Your IV Therapy now!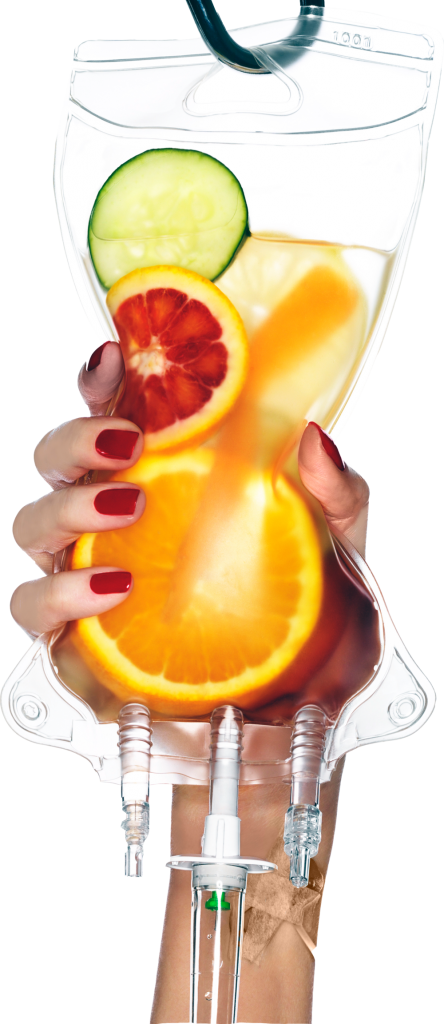 Experience the future of wellness with IV Drip Therapy in dubai and live life beyond limits. Our IV therapy and nutrient injections have been developed by a team of clinical professionals and independently laboratory tested to deliver the vitamins, nutrients, electrolytes, minerals and antioxidants your body needs.
Fattan Polyclinic – Dubai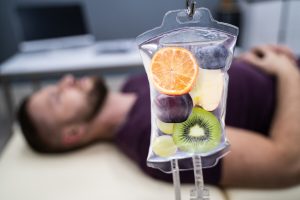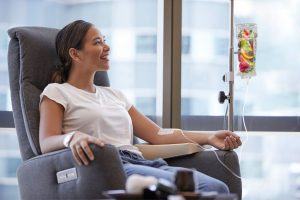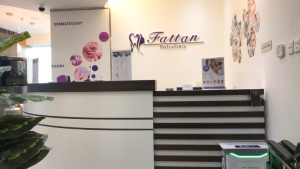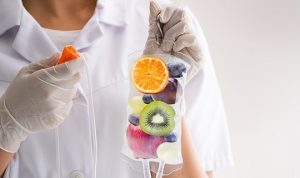 Healthy IV Drip therapy in Dubai
Too sick, exhausted, jet-lagged or hung over to move?
Eliminating body fat through our specialized blend of vitamins and nutrients
Lightening and brightening skin by erasing hyper-pigmentation.
Build up your immune system to fight against future infections as well as reduce tiredness and fatigue.
IV Drip Therapy Services in dubai
IV vitamin therapy is used by celebrities, athletes, and people worldwide
to prevent exhaustion.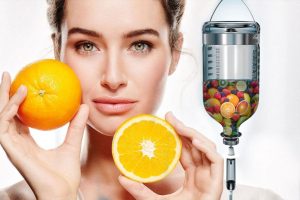 Glutathione IV is a therapy that directly targets the body's natural defenses. It is a pain reliever that can help reduce inflammation.
Benefits:   
Reduces oxidative stress.
Enhances metabolic detoxification
Help fight autoimmune diseases
Improves uneven skin tone while reducing minor blemishes and creating an overall more radiant complexion.
Improve insulin resistance. Reduces cell damage in alcoholic and non-alcoholic fatty liver
Reduces oxidative damage in children with autism.
Reduces the effects of uncontrolled diabetes.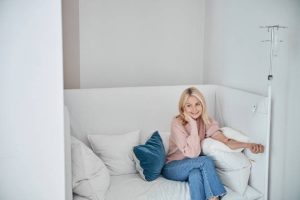 Intravenous (IV) is a fast and effective way to boost your immune system because it is injected directly into your vein and replenishes your body quickly. Immune Boost IV infusion therapy is customized to each individual's needs. This will give your body the nutrients and electrolytes it needs.
Benefits:
Boost your immunity
Combat your exhaustion
Ease your hangover
Enhance athletic performance
Fight your fatigue
Help surgery recovery
Improve your digestion
Increase your energy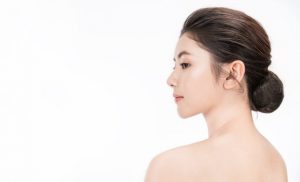 Cinderella Drip help fight the signs of aging, lighten and even out skin tone, and boost skin clarity. It can also help eliminate toxins and heavy metals from our body while combating free radicals, a leading cause of aging.
Benefits:
Improves the appearance of the skin
Makes skin bright, supple, and beautiful
Helps strengthen the immune system
Restores skin tissue and helps repair damaged ones.
Heals skin pigmentation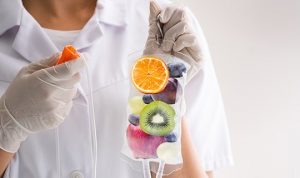 Defend against viral and bacterial infections with ultra-potent forms and doses of vitamin C injected directly into your bloodstream.
Benefits:
Super C IV therapy is essential for immunity, wound healing, skin brightening, revitalizing optimum health, and as a complementary treatment in cancer patients.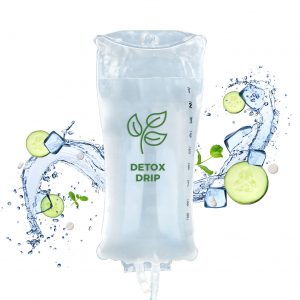 A detox drip is the ideal way to rid your body of unwanted toxins, pollutants and free radicals. The best way to detox is to increase your energy levels and reduce your susceptibility to allergies while strengthening your immune system.
Benefits:
Supporting detoxification
Boosting immunity
Promoting longevity
Enhancing energy levels
Promoting mental cognition
Improving athletic performance
Enhancing skin, hair, and nail health
And so much more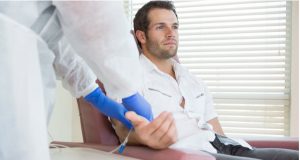 Thor IV Therapy utilizes specific amino acids such as taurine and arginine, B-complex, B12, vitamin C and antioxidants to increase blood flow, increase metabolic rate, improve circulation, and balance hormones. Getting in shape overcomes these male obstacles.
Benefits:
Increase your stamina, improve your energy, general well-being.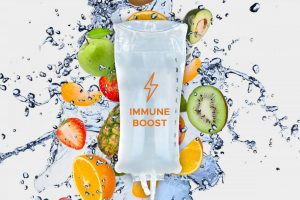 Immune IV drip therapy is one of the most effective and powerful ways to boost your defense system
Benefits: 
– Increasing your energy levels
– Combatting tiredness and fatigue
– Restoring hydration
– Preventing seasonal illnesses
– Accelerating recovery from cold and flu
– Preparing your body for medical procedures
– Relieving seasonal allergies
– Healing wounds
– Recovery from injuries.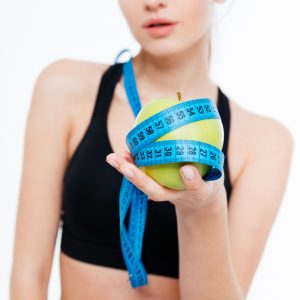 If you're trying to lose weight, IV therapy can be a great addition to healthy eating, regular exercise, and an active lifestyle.
A combination of vitamins, minerals, and fat-burning lipotropes is designed to accelerate your metabolism and help you reach your weight loss goals.
Benefits:
Give you more energy in day-to-day life
Boost the speed of your metabolism and more effectively convert food into energy
Help you burn fat more efficiently
Support your circulatory system
Help build and support muscle growth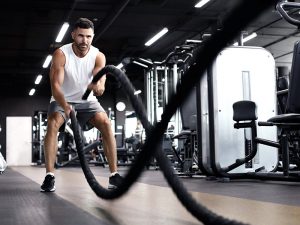 Enhance your athletic performance by fueling your body with the hydration and micronutrients it needs to reach its peak fitness level.
Benefits:
Enhanced Performance
Greater Endurance
Boosts Energy
Super Hydration
Faster Muscle Recovery
Superior Tissue Repair
Improved Muscle Strength
Increased Lean Body Mass
Stimulate & Rev Up
Growth Hormone Production
Re-Build Stronger New Muscle Cells
Burn Even More Fat Post Workout
Fuel You For Exertion
Detoxifies the Body
Eliminate Soreness & Fatigue
Relieve Joint Inflammation
Replenishes Essential Vitamins, Antioxidants & Minerals
Restores Balance of Electrolytes & Fluids
Let our highly trained nurse come to you in the comfort of your own home.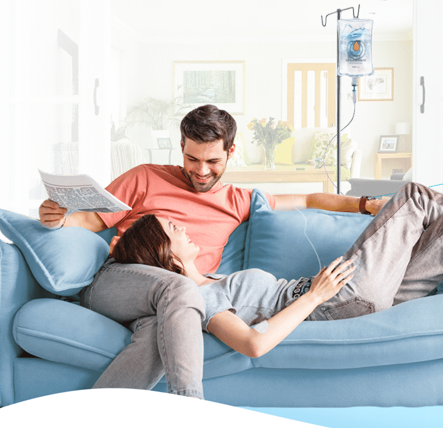 Frequently Asked Questions
The benefits of Intravenous (IV) Vitamin Drips are that they can effectively increase your body's intake of crucial nutrients such as vitamins, minerals, antioxidants and amino acids. It does this by directly introducing these essential supplements into your bloodstream, bypassing the digestive system for maximum absorption.
Most IV Drips usually take 45 to 60 minutes to infuse.
The effects you receive from IV Drips depend on the treatment you choose and your physical health. However, the noticeable effects can usually last anywhere from 2 to 4 days. The vitamins administered into your body from the IV Drip can remain in your system for up to 2 to 3 weeks.