Healthy and Beauty at your doorsteps
Fattan Polyclinic is dedicated to caring for patients in the comfort of their own homes, hotel rooms, or offices.
IV Drip Therapy at your door step
You don't have to go to a clinic to get IV therapy when you can do it in the comfort of your home, hotel, or office.
No traffic jams

No queues

No waiting times

No hassles
If persistent and excruciating pain is preventing you from living a full life, you may need a physical therapy session at home to relieve tension.
Improved mobility in patients seeking shoulder physiotherapy or physio for knee pain.

Pain management with reduced need for opioids.

Avoiding the need for surgery.

Recovery from stroke or paralysis

Management of age related physical problems.

Recovery from injury or trauma.

Improving Balance.
Facial Treatments
Facials will ensure your skin stays hydrated, fresh and young and avoid/treat oily or acne prone skin.
With us, you are in good hands and to top it all of, bring the Facial Treatment experience at home with Fattan Polyclinic.
Detoxified Skin

Skin Exfoliation

Improved Blood Flow

Skin Tightening

Skin Absorption

Acne Treatment

Blackheads & Whiteheads Removal

Under eye Skin Care

Reduced Stress
Hydrafacial At Home
Give your skin the love it deserves with our at-home Hydrafacial Treatment!
One of Dubai's most popular beauty therapies, the HydraFacial is suitable for all skin types and addresses issues ranging from aging skin to hyperpigmentation. Depending on whether you use add-ons or not, this can be done in as little as 30 minutes.
Not your average facial!
A powerful, non-invasive skin rejuvenation facial designed by expert dermatologists to give you the best skin of your life.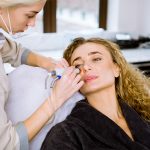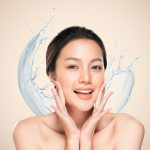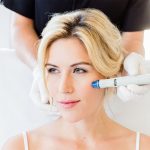 it leaves a hydrating glow.
it prevents new pigment formation.
it eliminates gunk, bacteria, and toxins.
it reduces the chances of new acne and pimples.
Home Health Services are the top choice for anyone looking to get home health care in Dubai. A range of home care solutions including At-home ventilation services to help patients rest in their own homes, close to their loved ones, rather than in hospitals or nursing homes.