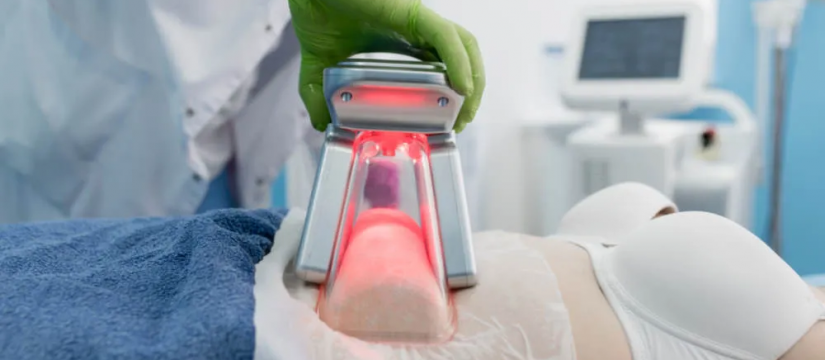 Cryolipolysis, commonly referred to as fat freezing, is a non-surgical fat-reducing procedure that uses low temperatures to reduce fat deposition in specific areas of the body. This procedure is designed to reduce local fat deposits and swelling that do not respond to diet or exercise.
Fat Freezing Treatment process
Cryolipolysis is not surgery and does not use needles. This device holds the part of the body that the doctor wants to target between the two paddles. The paddle cools quickly and the doctor leaves the paddle for about 35 minutes to 1 hour and 15 minutes. During this time, the process destroys about 20% to 25% of the fat cells in the target area.
It may take several months for the final results to be displayed, but within a few weeks you may notice some changes. During this time, your immune system slowly breaks down dead fat cells.
Top Benefits of Cryolipolysis Fat Reduction
Targeted Fat Reduction
Lower Cost Than Surgery
Low risk
Effective results
No Scarring
Is Cryolipolysis secure?
The FDA has licensed Fat Freezing Treatment and different Cryolipolysis strategies as secure for use.
Multiple reviewsTrusted Source have concluded that cryolipolysis is a reliable, secure opportunity to strategies like liposuction, with confined facet effects.
But because of the remedies being new to the market, there`s a loss of studies on their long-time period effects.
Risks and side effects of Fat Freezing Treatment
While Cryolipoysis is usually safe, you ay experience a few side effects:
Temporary irritation
Exposure to cold temperatures from Coolsculpting may irritate your skin. This can causeTrusted Source:
Temporary skin discoloration
Swelling
Bruising
Skin sensitivity
These typically resolve on their own within weeks
Pain or aching
You may experience slight pain, stinging, or aching at the treatment site. This may be due to the intense cold temperatures the treatment uses.
Who are the good candidates for Cryolipolysis?
Cryolipolysis helps remove local pockets of adipose tissue. This is a fat loss treatment, not a weight loss treatment.
Therefore, a strong candidate for this treatment and other low-temperature lipolysis treatments are those who want to reduce or eliminate the persistent local accumulation of adipose tissue despite exercise or dietary changes.
Cold lipolysis treatment is ineffective for people with high fat levels and obese people.
The takeaway
If you are a good candidate, Cryolipolysis has several advantages over other fat reduction methods.
This is a non-invasive procedure and there are no scars after treatment. Also, there is no break or recovery time required. Results can be seen in just a few weeks, and most people can see complete results within 6 months of the last treatment.