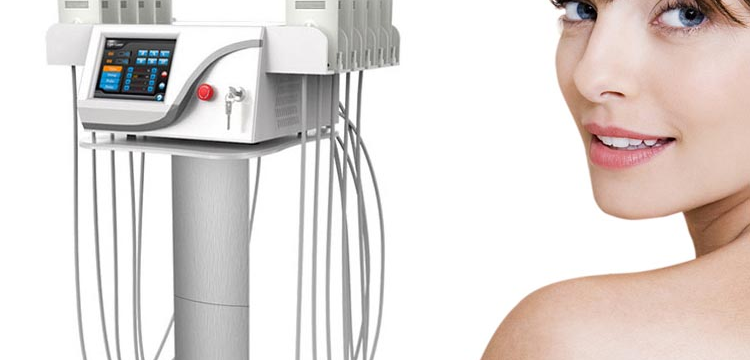 People are now aware of all global trends in cosmetic surgery. They are becoming increasingly concerned with their physical appearance. Excess body fat is one of the most serious problems that people face today. Liposuction, also known as "lipoplasty," is the most effective treatment for this condition. They only need one liposuction surgery to achieve the desired appearance. Liposuction in Dubai is using Apollo Laser Machine that aims to remove excess fat bulges that you cannot lose through diet and exercise, restoring your confidence by contouring and modifying the shape of specific areas of the body.
It is not a weight loss treatment; rather, it is done to reduce body fat in order to improve health.
Laser Liposuction Treatment Areas:
The areas contoured by Laser Liposuction in UAE to achieve a slimmer appearance are as follows.
Thighs
Upper arms
Abdomen
Cheeks
Inner knee
Back\Waist\Neck
Chin and chest area
Hips and buttocks
Laser Liposuction using Apollo Pandora Machine:
Lipolaser is a much less expensive treatment than surgical liposuction and other Ultrasound or laser techniques with comparable results.
Painless and safe: The 4D lipo laser machine generates a safe and painless bio-stimulation effect in the targeted fat tissue by using low levels of visible red laser light.
Fat tissue is targeted; it is painless and safe.
Advantages of Technology
1.Affordable treatment: When compared to surgical liposuction and other Ultrasound or laser techniques, lipolaser is significantly less expensive with comparable results.
2.Safe and Painless: The 4D lipo laser machine generates a safe and painless bio-stimulation effect in the targeted fat tissue by using low levels of visible red laser light.
3.Immediate results: Results are visible immediately following treatment. Every treatment typically results in a 2-4cm reduction in abdomen circumference.
4.Targeted fat reduction: The 4D lipolaser can reduce fat in specific problem areas. Fat can be broken down and removed specifically from the target area by positioning the laser pads on the chin, upper arms, abdomen, or thighs. This is a significant advantage over
Results and advantages:
Laser Liposuction Dubai Outcomes:
It is critical to have realistic expectations about the outcomes of laser liposuction. The operation will have no effect on your tendency to gain weight and will not cure obesity. The patient must strive to maintain a healthy weight.
Never underestimate the power of liposuction to achieve results that are practically unattainable with other methods. People who have had liposuction are highly motivated to maintain their more attractive, slender figure.
Advantages of the treatment:
The treated area will appear slimmer.By removing fat bulges from your body, you will achieve a model-like figure in a matter of months.
It produces long-term results with less bruising and swelling.
With little downtime, this advanced technique provides properly contoured body posture.
Ideal Candidate:
Before undergoing liposuction, ensure that you are an ideal candidate for the procedure.
You must be in good health, meaning you do not have any life-threatening diseases that could impede your recovery and healing.
You must not be a smoker or a drinker.
Because this is a highly personalized procedure, you must be over the age of 18.
Body contouring requires realistic expectations.
You cannot possibly be obese.
Laser Liposuction Procedure:
The time required for Laser Liposuction in UAE varies depending on the size of the treatment area. To achieve the best results, the procedure will take a couple of hours.
What Can You Expect After Laser Liposuction?
After laser liposuction, you will need about a week to recover. This method of fat removal is less painful than other surgical methods. Because of the smaller incisions, you will have less blood loss overall.
Light bruising and swelling are common after laser liposuction, but neither lasts more than a couple of weeks. During the post-op recovery period, your doctor may advise you to wear compression garments.
One to three days after the procedure, you will be able to return to work and other routine activities. However, you may have to wait two weeks before you can resume your workout routine.
Make an Appointment
Do you want to get rid of subcutaneous fat using laser liposuction? Fattan Polyclinic Dubai is here to assist you. At our clinic, we will help you achieve your aesthetic and healthcare goals.