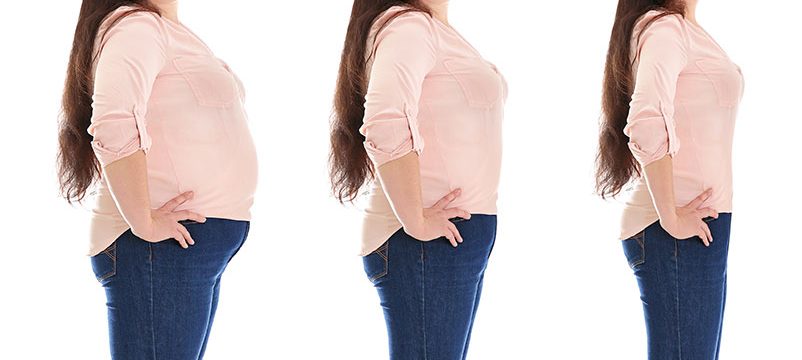 Ultimately, some slimming treatments do work and are backed by science. The Slmming Treatment are ideal minimally invasive, with minimal side effects and close to no downtimes.
The quest for a "silver bullet" for weight loss is endless. People are anxious to meet their food cravings without earning pounds, or simply come up with some form of way to make it easier for those carved abdominal muscles to lose weight.
Slimming Treatments are becoming more and more popular among celebrities who need to lose weight immediately before walking on the red carpet. But do they help with long-term weight loss? Let's find out.
Here are most popular slimming treatments:
CoolSculpting, or cryolipolysis, is a cosmetological treatment that removes excess fat from stubborn areas. It works by freezing fat cells, killing them, and breaking them down in the process.
CoolSculpting is a fat-reducing method that targets fat in areas of the body that are more difficult to remove with diet or exercise. It is less risky than traditional fat reduction methods such as liposuction. It's safe in most cases, but it's important to be aware of some possible side effects.
Does CoolSculpting work?
CoolSculpting and other forms of cryolipolysis have a high success and satisfaction rate.
Side effects and complications of Cool Sculpting
Cryolipolysis is a non-invasive procedure and does not require incisions, anesthesia, or medications that can cause an allergic reaction. As a result, the incidence of complications and side effects is lower than invasive procedures such as liposuction.
How much weight can you lose?
CoolSculpting is a way to lose fat, not a way to lose weight.
Outlook
Cool Sculpting is an effective way to reduce fat. However, it does not apply to everyone and cannot address the root cause of unwanted fat. Individuals receiving treatment need to combine it with lifestyle changes to prolong the outcome.
Lipomasage slimming techniques reactivate the fat-releasing process known as lipolysis, stimulating collagen and elastin while removing localized fats and defects that are normally resistant to diet and exercise.
What are its benefits?
– Non-invasive: no injections, anesthesia, or probing.
– Convenient: performed as an outpatient procedure.
– Quick: takes less than an hour, with no downtime or recovery period.
– Relaxing: massages can relieve stress and tension, and improve circulation.
– Improves the skin: gives it a tight, toned appearance, improves blood flow, and stimulates the production of collagen.
– Effective: most people see results in between six and 10 sessions.
– Painless: since Lipomassage doesn't employ the use of a laser or radio frequency, there is no risk for burning or irritation.
Lipomassage Side Effects
Since Lipomassage is a non-invasive treatment, the side effects associated with the procedure are relatively minor. Patients may experience light bruising and broken capillaries at the treatment site.
Am I a good candidate for LPG Lipomassage?
Lipomasssage is ideal for anyone who:
• Cannot seem to get rid of saddlebags, muffin tops, or fat deposits riddled with cellulite dimples.
• Suffers from cellulite dimples, fat deposits or flabby skin.
• Wants a rapid, risk-free and painless results without undergoing surgery.
• Has experienced the major hormonal fluctuations of puberty, pregnancy, or menopause which have ended in dramatic figure changes.
When can results be seen?
Results begin immediately after the first treatment, with increased circulation, stimulation of collagen and elastin production and release of fat cell content.
At Fattan Polyclinic we track your treatment results, and measure improvements to ensure that you are getting the best results from your programme.
is performed under local anesthesia. You can do one or two body parts in one session.
The laser is used to emulsify fat in a gentle way, unlike traditional liposuction, which uses mechanical forces to destroy fat cells. The heat generated by the laser also helps to break the cellulite pockets and tighten the skin.
Once the fat has liquefied, use either a syringe or low power suction to extract the fat and outline the area.
Recovery is fast. In most cases, people go to work in a day or two, depending on the field of practice and the nature of the work. Mild painkillers are sufficient to relieve symptoms.
Results are displayed immediately in most situations. However, slight swelling may occur. Most swelling diminishes in the first 3-4 weeks and then improves monthly.
Benefits:
Minimally invasive in nature
Little or zero downtime
Excellent results
Reduced risks of complications
Less-scarring
It is a safe treatment as compared to the traditional liposuction procedure
Restores sharp body contours and results in smoother skin
Boost up confidence and self-esteem
People with the following conditions should also avoid laser lipo treatment:
Heart disease
Liver disease
Blood clots
Cancer
Multiple sclerosis
Implants
Diabetes
Abnormal tissue growth
Vascular conditions
Use of a pacemaker or defibrillatorCoolSculpting and other forms of cryolipolysis have a high success and satisfaction rate.
Liposuction Areas:
This treatment can be done on all those body parts that can store fat such as
Abdomen
Inner and outer thighs
Flanks
Knees
Arms
Neck
Chin
Chest
Back rolls
Recovery:
Laser liposuction has a much shorter recovery period than traditional liposuction. Patients experience swelling, bruising, and a burning sensation at the treatment site, which subsides within a week of treatment. It is perfectly normal for a limited period of time. Take good care of your skin and maintain your weight after treatment.
What is Liposuction?
Liposuction is a minimally invasive surgical treatment that permanently removes excess fat from the body.
Despite regular exercise and a healthy diet, you may not be able to achieve a flatter and firmer stomach. For stubborn deposits of abdominal fat, there are few treatments that can have results like liposuction. Liposuction is not intended as an alternative to weight loss, but it is an excellent treatment for spot-reducing the stress-tolerant fat buildup that normally occurs around the abdomen.
Liposuction is usually the best method if the problem area around the abdomen is primarily due to excess fat.
What is Tummy Tuck?
Tummy tack, or Liposuction, is a surgical procedure that removes excess, stretched, or sagging skin from the abdomen and restores a flatter, tighter abdominal area. Tummy tack can also repair weakened or overstretched abdominal muscles.
Benefits
Liposuction is normally done for cosmetic purposes, but it is sometimes used to treat certain conditions.
These include:
Lymphedema: A chronic, or long-term, condition in which excess fluid known as lymph collects in tissues, causing edema, or swelling. The edema commonly occurs in the arms or legs. Liposuction is sometimes used to reduce swelling, discomfort, and pain.
Gynecomastia: Sometimes fat accumulates under a man's breasts.
Lipodystrophy syndrome: Fat accumulates in one part of the body and is lost in another. Liposuction can improve the patient's appearance by providing a more natural looking body fat distribution.
Extreme weight loss after obesity: A person with morbid obesity who loses at least 40 percent of their BMI may need treatment to remove excess skin and other abnormalities.
Lipomas: These are benign, fatty tumors.
Result
The results of liposuction will not be apparent until the inflammation subsides. In some cases, this can take several months. Most of the swelling will form after about 4 weeks and the area where the fat has been removed should appear less bulky.
People who maintain weight can usually expect sustained results. People who gain weight after surgery may notice a change in fat distribution. Anyone with fat on the hips may find that the buttocks are becoming a new problem area.