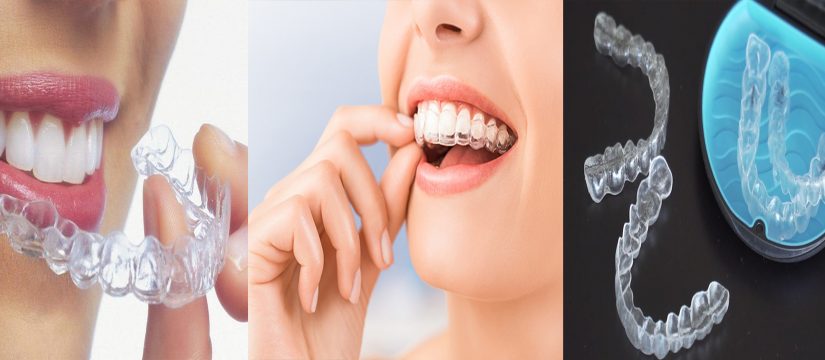 Advanced Clear Aligners & Invisible Braces in Dubai
Several patients who require orthodontic care may not want traditional braces, either for cosmetic reasons or matters of convenience. These individuals may want to speak to their orthodontist about Invisalign as a form of treatment.
What is Invisalign & Clear Aligner?
As the dental clinic Dubai beleieves in, it is our duty to clearly explain this. Invisalign is an orthodontic treatment option that relies upon the use of clear aligners to correct dental malocclusions or improperly aligned teeth. Impressions are taken of the patient's teeth, and the orthodontist then designs a step-by-step procedure that will eventually bring the teeth into proper alignment. This information is sent to an Invisalign facility where multiple molds are fabricated, each slightly different, which will shift the teeth into place. Once the creation of the aligners is completed, treatment begins. Typically, the patient will wear each aligner for a period of two weeks before a new one is required to further the correction process.
What are the benefits of Invisalign/ Clear Aligner?
Though not completely invisible, Invisalign trays are nearly impossible for other people to detect. Individuals can wear an aligner with little concern that others will notice it. Moreover, Invisalign devices are removable. You can take them out when eating or if needed for a special event. This also allows for greater accessibility in brushing and flossing one's teeth while receiving orthodontic treatment. However, it is highly important that patients strictly adhere to their orthodontist's instructions regarding normal wear—treatment will prove to be less effective otherwise.
Individuals in need of orthodontic care who would prefer a less conspicuous treatment option may want to consider Invisalign. These teeth aligners are both clear and removable, making them a popular choice among patients.
Result
Orthodontic treatment can improve an individual's self-image. In addition to the physical ailments that may result from untreated orthodontic problems, orthodontists recommend treatment for anyone suffering from feelings of embarrassment or anxiety due to dental malocclusions. Misaligned teeth can greatly impact an individual's comfort level and self-image. This can hinder their ability to effectively interact with others in both professional and personal settings. However, orthodontic intervention can quickly and effectively remedy these issues and help elevate one's self-esteem.
At Fattan Polyclinic, we provide Invisalign treatment for prospective patients. Visit our local Dubai dental clinic, call us today, or book an appointment to learn more about this innovative orthodontic treatment option.