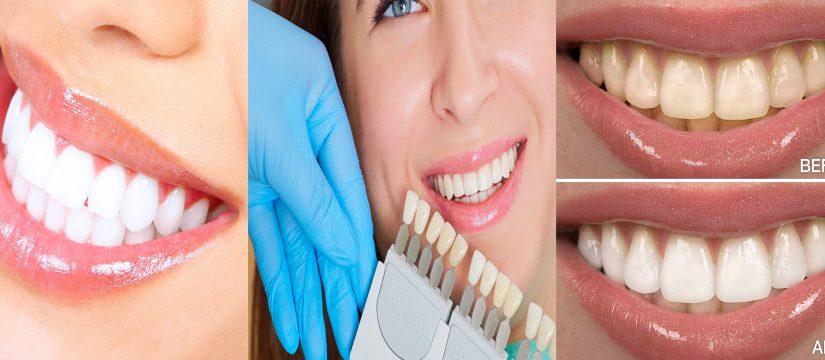 Best Clinic in Dubai Offers
Teeth Whitening Dubai & Zoom Teeth Whitening
Teeth inevitably begin to yellow with age, but a range of strategies can slow the process and even reverse it.
Here at Fattan Polyclinic – Dubai Dental Clinic, we're concerned about all aspects of your smile. Laser teeth whitening service is one of the professional dental services we provide. Of course, we encourage all habits to promote and maintain a white, bright smile naturally – with regular brushing & flossing, along with scheduled visits to us.
What are the best ways to keep your teeth white? Let's take a look!
Five Ways to a Wondrous Smile with Teeth Whitening & Zoom Teeth Whitening
Getting the smile you want is as much about what not to do as following certain habits and behaviors. Avoiding substances, beverages, and food that cause stains and discoloration is half the battle. Unfortunately, most of the stuff that stains teeth – soda, candy, tobacco, and more – is associated with poor habits.
To obtain or maintain whiter teeth:
Stay away from those stain-causing foods and beverages. As we already mentioned, whiter teeth are often a product of addition by subtraction. In other words, eliminating unhealthy substances that come in contact with your teeth. Limit or avoid these foods: sugary snacks, red berries, corn syrup (in everything from soda to ketchup to BBQ sauce), flavored vinegar, colorful root spices, and other foods.
Visit your dentist often. White teeth – or more specifically, naturally white teeth – are a byproduct of healthy dental habits. Your dentist will help detect and treat cavities, promote positive self-dental care and provide teeth cleanings.
Try whitening toothpaste. Obviously, regular brushing is essential for white teeth. If a few bad habits have your teeth discolored, a whitening toothpaste might just be the ticket to pearlier whites.
"Strip" away stains. Whitening strips, once a luxury, are now considered a trusty tool for anyone looking for a white smile. With proprietary peroxide and bleach blends, most whitening strips are easy to use and very affordable.
Flossing is one of the most underrated methods to achieve a white, bright smile. Optimal gum health goes a long way toward a healthy mouth. Without regular flossing to help remove tartar buildup and harmful bacteria, all the brushing in the world won't give you a whiter smile! Here's a tip to achieve whiter teeth: floss once in the morning, and once before bedtime.
Teeth Whitening: Only One Sign of a Healthy Smile
With so many teeth whitening options available today, getting that million-dollar smile appears easier than ever before. Fattan Polyclinic helps you and your family obtain whiter, brighter smiles.
We offer cleanings, fillings, dentures, and other dental services to help you achieve superior oral health – including, of course, that glowing smile everyone loves! Teeth whitening is one of the many procedures available at our dental clinic in Dubai. Popular with everyone from teens to senior citizens, our teeth whitening procedure revitalizes discolored teeth and improves anyone's smile!
Schedule an appointment with Fattan Polyclinic today for laser teeth whitening!